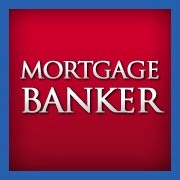 Branches are available for top producers in Fresno!
(PRWEB) May 03, 2013
Mortgage consulting firm AnikimCreditCorp.com is pleased to announce another city is available for expansion for large mortgage bankers. The company has been working with mortgage bankers and brokers the last few years providing multiple services. The company has access to exclusive mortgage leads to aged mortgage leads, and lead tracking and management systems. They now have been assisting these mortgage banking partners to locate the best in the industry to open new locations. The mortgage firm also is looking to switch over existing brokers and bankers that are looking for better commissions or structure. The recent boom in the mortgage industry and the rising housing market has the company's mortgage banking partners feeling very optimistic. The new net branch opportunities in Fresno is a reflection of that optimism, they plan on opening multiple locations. The company wants to make it clear that it will be on a first come, first serve basis and applicants should have a proven track record to qualify. To learn more about the possibilities that some of these mortgage bankers are offering visit here, http://anikimcreditcorp.com/mortgage-branch-opportunities/
The housing market in Fresno suffered badly a few years ago, and the job market has been in trouble as well. These new branches will open up mortgage loan officer jobs in Fresno California, also. This should be good news for mortgage professionals that have been searching for steady work. These new locations will open many mortgage related positions from loan officers to processors to underwriters. Net branches run differently now compared to the way they used to prior to the housing crisis. Everyone that joins a mortgage banker will have to be properly licensed and everyone is a W-2 employee. The new laws and regulations make it clear and those not prepared to follow these rules can face stiff penalties. The mortgage consulting firm feels confident that they will be able to find qualified mortgage professionals in the Fresno and surrounding areas to fill these slots. Being a in the mortgage industry for years, the company is glad to see the industry moving in the right direction. To learn more about mortgage loan officer jobs in Fresno, or to find out about a branch opportunity contact the company directly.
The mortgage consulting firm plans on promoting the opportunities available by using a SEO company The mortgage firm utilizes Social media, video campaigns, and mortgage banking forums to help the firm to satisfy new acquisition of clients. The company is actively looking for those looking for mortgage branch opportunities in Fresno CA to partner them with the right bank. So the company continues its expansion online and throughout the mortgage community looking for qualified candidates. To learn more about the firm, or the services they provide, contact the company directly and talk directly to an account executive. Interested parties can also head over to one of the company's Facebook pages, https://www.facebook.com/MortgageNetBranchOpportunities
About the company: AnikimCreditCorp.com was started after the mortgage crisis to help struggling loan officers and net branches find mortgage banks that were able to sustain through the tough times. Since then the company has built relationships with banks and brokers throughout the county and helps place mortgage loan officers with job and branch opportunities. The company also helps connect some of their banker clients with a scratch and dent residential mortgage loan outlet to help clear warehouse lines.
Contact: Mason Baxter
Phone: 877-889-7474