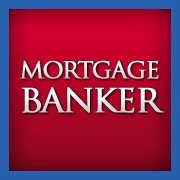 Work with the top mortgage banker in New York, become a branch today!
New York, New York (PRWEB) May 29, 2013
Mortgage branch opportunities in New York do not come around every day, announces mortgage consulting firm AnikimCreditCorp.com. A spokesperson from the company said "this is a very tough city to be a mortgage banker in; they are much more strict than some of the other states. This is why there are so few licensed lenders in the state." The opportunity has come about because of the banner year many lenders had in 2013. Many of the lenders that see the market slowing up a bit want to keep the momentum going with more volume. Mortgage branch opportunities are now available for the best of the best, and the new branches are to receive all the support needed to succeed. Loan officers and mortgage brokers that want to step it up to the next level, and work with a lender, now have the opportunity in New York. As many remember the housing industry took a beating just a short time ago, but recent reports have the housing market on the rebound. With historically low interest rates, and some markets seeing as much as 20% or more in value increases, has many refinancing. There has always been a demand for a knowledgeable loan professionals, but now they are in demand more than ever because the new licensing requirements take months to complete. As the industry picked up, many trying to get back in found themselves not being able to originate because of licensing requirements. The new mortgage branch opportunities in New York are available for those who are already producing volume, the mortgage bankers are not looking for those that are just getting back in to the industry. The lenders will assist in licensing the locations and all the transferring of loan officers licensing requirements as well. Many of the bankers provide exclusive mortgage leads as well as all the tracking and technology needed to drive business. They are in search of top producing loan officers to assist them in growing the major cities throughout the state of New York.
The consulting company acknowledges the need to promote the message by using the top SEO company. The mortgage firm uses Social media, video campaigns, and mortgage banking forums to help the firm to satisfy new acquisition of clients. The firm is actively looking for those looking for mortgage branch opportunities to partner them with the right bank. So the company continues its expansion online and throughout the mortgage community looking for qualified candidates. To learn more about the firm, or the services they provide, contact the company directly and speak with an acquisition executive. Interested parties can also head over to one of the company's Facebook pages, https://www.facebook.com/MortgageNetBranchOpportunities
About the company: AnikimCreditCorp.com was started after the mortgage crisis to help struggling loan officers and net branches find mortgage banks that were able to sustain through the tough times. Since then the company has built relationships with banks and brokers throughout the county and helps place mortgage loan officers with job and branch opportunities. The company also helps connect some of their banker clients with a scratch and dent residential mortgage loan outlet to help clear warehouse lines. For more information contact the company at 877-889-7474