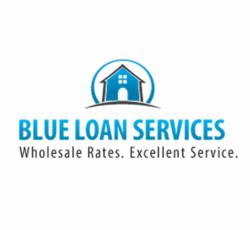 San Diego, CA (PRWEB) May 24, 2013
Blue Loan Services is a full service mortgage company that allows homeowners to find the best refinance rates and the lowest mortgage payments in California. The company has served the residents of California for many years and was recently rewarded with inclusion on Lender 411's list of the Top 50 Lenders in California. In an effort to help more people to find the best loan programs for their specific mortgage scenarios, the company has released an instructional video that shows visitors to their website how they can utilize the Fast Rate Quote tool to find and apply for the loans with the lowest mortgage interest rates California has to offer.
Brandon Blue, Chief Loan Officer of Blue Loan Services, explains the simple three step process to find the perfect loan in the new video. Clients only need to fill out a few data fields and select the type of loan they would like to search for; this whole process should take no more than a few short minutes. After this information is inputted, the tool will show loans from over fifteen approved lenders, each with the lowest possible wholesale rate and perfectly matching the particular mortgage scenario entered into the form.
Clients can view more details about each loan option by clicking on the amount shown. If they settle on a loan program, the Fast Rate Quote tool is set up to allow them to apply for the loan right from their computer. By clicking the "Apply" option next to the loan of their choice, they can set up a Loan Center account, or log into their account if they already have one from a previous transaction with Blue Loan Services, and this will allow them to apply for the loan, keep in contact with the team of mortgage professionals working on their loan process, submit and sign the required documents online, and stay up to date on the status of their loan.
This online portal system for submission and documentation is a favorite feature for many clients of the company. One Blue Loan Services review from a Sacramento resident says, "I have refinanced my homes several times over the years with different brokers. Brandon's service was very professional and FAST!!!! Love the Docusign feature of the process. I closed within a month. I have and will recommend him to anyone looking for a loan."
Another of the Blue Loan Services reviews from a client who recently closed a refinance loan with the company says: "Knowledgeable and very quick response time. Very pleased with Brandon Blue, no surprises, all up front business. And Blue's rate beat the other much larger companies of competitors. Brandon Blue's "portal" URL which I used kept all documentation completely organized. Today is the modern age of e-documents and e-signatures. Brandon Blue is right in-step with modern technology which is the fastest, most convenient, and reliable way to do home loans today. Doing business with Brandon Blue put us at ease because of his easy to understand way of communicating complex issues. This review speaks highly of Blue Home loans only because this is our 4th refi within the last 8 years and felt he was the best overall when compared to all the others."
These are just a few of the reviews that clearly show why the company has earned its place as one of the top California lenders. Those who would like to learn more about Blue Loan Services and get a Free Fast Rate Quote can click here or call 1-888-929-BLUE (2583) to speak to one of Blue Loan Services' experienced mortgage professionals.
CA Dept of Real Estate -- Licensed Broker #01094374 NMLS #938365