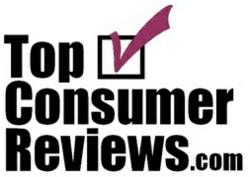 With just a small change in their interest rate, homeowners can save hundreds of dollars each month with a refinanced mortgage.
Phoenix, AZ (PRWEB) May 18, 2013
TopConsumerReviews.com recently reviewed the Quicken Loans mortgage refinance service. TopConsumerReviews.com provides independent reviews for thousands of products including mortgage refinance services in order to help consumers make well informed decisions.
Mortgage refinancing has become very popular lately since mortgage interest rates are hovering near historic lows. With just a small change in their interest rate, homeowners can save hundreds of dollars each month with a refinanced mortgage. That's money that can be put toward a vacation, college savings, or paying down other debt.
Quicken Loans has a long history of providing quick and easy mortgage refinancing. In business for over 25 years, customers should feel confident with this A+ rated Better Business Bureau company. Just like the name implies, most home refinancing by Quicken Loans is completed within an impressive 2 to 4 week time span.
The Quicken website is well designed and user friendly. Customers can start the loan inquiry process by completing an online request to identify their individual refinancing goals. Once the information is submitted, Quicken provides an immediate loan offer for consideration. If the homeowner likes the offer, they can speak to a loan representative, pay a deposit for the loan processing costs, and get matched to a formalized loan.
In addition to their speedy mortgage refinance process, Quicken Loans also provides information that educates customers about mortgage refinance, credit scores, credit repair and much more. If a customer is new to mortgage refinance this is a good website to learn about the process.
"Quicken Loans has served thousands of customers with their mortgage refinance needs," explained Brian Dolezal, of TopConsumerReviews.com. "Their strong reputation and BBB rating speaks volumes toward their commitment to customer service. If closing speed is an important part of your mortgage refinance effort, Quicken Loans is a strong choice and great place to start."
To find out more about mortgage refinance companies, including reviews and comparison rankings, please visit the Mortgage Refinance category of TopConsumerReviews.com at http://www.topconsumerreviews.com/mortgage-refinance/.
About TopConsumerReviews.com
TopConsumerReviews.com, LLC is a leading provider of independent reviews and rankings for thousands of consumer products and services. They offer the latest on Mortgage Refinancing including information, education, and ratings for the best mortgage refinance services available today.