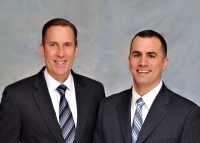 The Mortgage Relief Act is more important than ever.
Waltham, MA (PRWEB) January 03, 2013
McGeough Lamacchia Realty reports that Congress passed a bill, The American Taxpayer Relief Act of 2012, as part of a deal to avert the so-called fiscal cliff. This legislation includes extending the Mortgage Forgiveness Debt Relief Act through December 31, 2013. The law impacts homeowners who are granted principal forgiveness on their loan, due to a short sale, a deed-in-lieu of foreclosure, or have lost their home to foreclosure.
Under the federal tax code, all types of forgiven debt are treated as income, subject to regular taxes. Because of the Mortgage Forgiveness Debt Relief Act, homeowners who get their mortgage debt forgiven through either a short sale or loan modification won't be taxed on the amount forgiven up to $2 million.
The amount of forgiven debt is the difference between the amount a homeowner owes on his or her mortgage and the amount the mortgage company receives after closing. McGeough Lamacchia Realty has negotiated over $100 Million in total mortgage debt forgiveness in 2012.
This law was set to expire December 31, 2012. If it hadn't been extended, any forgiven amount of debt would be considered taxable income. John McGeough and Anthony Lamacchia, co-brokers and owners of McGeough Lamacchia Realty, say this would be devastating for homeowners who are already experiencing financial hardship.
"The Mortgage Relief Act is more important than ever," says John McGeough. "Short sales are becoming more popular since they typically have a smaller impact on a borrower's credit and they allow a borrower to buy a home again sooner than if they were foreclosed on."
"A homeowner who does a short sale will not have the money to pay taxes on the forgiven debt," says Anthony Lamacchia, "making the extension of this Act crucial for homeowners seeking a short sale as a way to avoid foreclosure."
The extension will also affect homeowners who aren't struggling to pay their mortgage. The average loan to value ratios— the amount of mortgage debt in relation to the home's market value--have gone up across the country, to around 94.3%. If these homeowner need to sell their homes most likely they will need to do a short sale.
"It should not have taken so long for this Act to get extended," says Anthony Lamacchia, "and it should have been extended beyond 2013 because there will be principal reductions and short sales for more than one year."
"We hope it doesn't take until the end of the year to extend it further," says John McGeough.
For More Detailed information on this visit the New England Short Sale Blog.
About McGeough Lamacchia
McGeough Lamacchia Realty Team is the number one Real Estate Team in Massachusetts and named one of the fastest growing Real Estate Companies in the U.S in 2012 by Inc. Magazine. They are a full service real estate agency serving home buyers and sellers Massachusetts and New Hampshire.