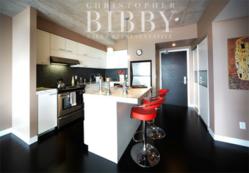 the move will discourage some, unless they plan to acquire private insurance, from taking on more debt than they should when faced with the prospect of higher monthly payments
Toronto, Canada (PRWEB) September 04, 2012
New mortgage rules in Canada have taken effect as of July 9th. The changes were first announced by Finance Minister Jim Flaherty back in June and are aimed at addressing the high levels of debt to personal income ratio in households throughout the country, which currently stands at around 152 percent.
"Money is cheap these days, mortgage rates are low, the banks are lending money at low rates, and some people can't resist that temptation, so we are making it more difficult to obtain insured mortgages at low monthly payments," Flaherty said.
The new rules consist of two major changes: cutting down the maximum mortgage amortization period from 30 to 25 years, and putting a cap of 80 percent on the amount that homeowners can borrow on their existing home, which was 85 percent prior to the change. It is important to note that these changes only apply to government-insured mortgages.
According to the Finance Minister, the move will discourage some, unless they plan to acquire private insurance, from taking on more debt than they should when faced with the prospect of higher monthly payments, "It's a question of trying to moderate behaviour and I hope Canadians will reflect before they jump into a market at the high end," he said, adding, "It will mean that some people will not buy into the market, it will also mean that some people will buy less into the market, they'll buy a less expensive home or less expensive condominium."
Mr. Flaherty is also hopeful that reining in household debt will serve to preempt a real estate bust followed by an economic crisis, "In Toronto in particular, what I've observed and heard about from developers is continuous building without restriction…It's distorting the market, quite frankly. And for that reason, we're taking the steps we're taking," he said, referring to the sizzling condo market in Toronto.
The changes also include a rule aimed at ensuring that loans are smaller as compared to household income. Qualifying for a government-insured mortgage now requires a Gross Debt Service Ration and a Total Debt Service Ration of less than 39 and 44 percent respectively.
The fourth and last new rule places a cap on government-insured home mortgages of $1 million, which didn't exist prior to Flaherty's changes.
Essentially, the new rules revert Canadian mortgage policy back to where it was prior to 2006 when the government pushed the amortization period to 40 years.