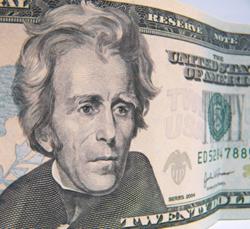 "Other prospective homebuyers cannot obtain mortgages due to tight lending standards, impaired
creditworthiness, or because their current mortgages are underwater." ~ Chairman Ben Bernanke
Minneapolis, Minnesota (PRWEB) July 19, 2012
Bankrate.com says, "Mortgage rates will remain stubbornly unpredictable, and jumbo mortgages will be easier to get as summer fades and fall begins." The Mortgage Rate Trend Index for the week of July 12-18, says, "21 percent of the panelists believe mortgage rates will rise over the next week or so; 29 percent think rates will fall; and half believe rates will remain relatively unchanged".
Home Destination has witnessed that the sheer volume of pages and complexity of terms in mortgage closing paperwork has made it hard for mortgage borrowers to understand loan terms, borrower fees, homeowner responsibilities, and how to buy or refinance in the midst of tight lending conditions or if their home is underwater. Mortgage rates and mortgage trends continually change.
Indicating tight credit is the biggest challenge to gaining a mortgage, at the FOMC on July 17, Federal Reserve Chairman Ben Bernanke said, "The recovery in the United States continues to be held back by a number of other headwinds, including still-tight borrowing conditions for some businesses and households and the restraining effects of fiscal policy and fiscal uncertainty. Moreover, although the housing market has shown improvement, the contribution of this sector to the recovery is less than has been typical of previous recoveries."
According to Bloomberg's Nela Richardson, " For the first time since 1950, people are paying back more on their mortgages than banks are lending. And they are not just paying it back through their mortgage payments; they are paying it back through foreclosing on their properties and short selling. The mortgage markets are frozen. Banks are a little gun shy. Until banks regain their confidence in the housing market, they are going to require huge requirements in down payments and credit scores."
CoreLogic believes it is likely that refinances will make up the majority of mortgage originations at least through the end of 2012. The chief points of CoreLogic July MarketPulse Report are:

Distressed home sales are driving the lower end of the home price tier; lower priced homes are rebounding at more than three times the rate of the upper end.
Buyer interest in purchasing distressed properties continues to be high.
Estimates show that refinancing accounted for 70 percent of the total mortgage originations market over the past 12 months.
The Home Price Index (HPI), which includes the sale of distressed properties, posted the largest year-over-year spring price gain in the last 25 years.
In a Notice of Proposed Rulemaking (NPRM), posted on July 9th, the Integrated Mortgage Disclosures under Real Estate Settlement Procedures Act (Reg X) and Truth In Lending Act (Reg Z) is intended to simplify the mortgage process for home buyers and significantly reduce fees.
The Bureau is attempting to ensure meaningful mortgage disclosures, facilitating consumers' ability to compare credit terms, and helping consumers avoid the uninformed use of credit. Some key changes areas are:
The Closing Disclosure
Timing
Escrows
Provision
Limits On Closing Costs
The National Mortgage Settlement continues to clean up the mortgage industry. One example is the Wells Fargo settlement was filed in the U.S. District Court on July 12, 2012. It alleges "that between 2004 and 2008, Wells Fargo discriminated by steering approximately 4,000 African-American and Hispanic wholesale borrowers. More than $175 million in relief for wronged homeowners to resolve fair lending claims was made available in the settlement."
Home Destination expects to see more help for struggling homemakers. Fortunate mortgage borrowers have been receiving offers from their lenders to have part of their mortgage balances forgiven- another result of pressure on lenders from the National Mortgage Settlement. Bank of America says it is mailing offers to about 200,000 borrowers. "Many homeowners have not responded", says Ron Sturzenegger, an executive at Bank of America. "This (principal forgiveness offer) is the best modification you'll ever get," he says.
The revised HARP 2.0, or Home Affordable Refinance Program, continues to help underwater borrowers refinance their mortgages with lower rates.
Contact Home Destination at 612-396-7832 to engage guidance to determine home mortgage trends and options.