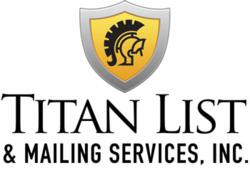 The demand for mortgage triggers skyrocketed within the last few weeks due to the buzz created by HARP 2.0 and the expanded FHA guidelines
Deerfield Beach, FL (PRWEB) April 25, 2012
The demand for mortgage triggers skyrocketed within the last few weeks due to the buzz created by HARP 2.0 and the expanded FHA guidelines. According to Titan List & Mailing Services, Inc., a leading mortgage marketing firm, triggers are a valuable method for finding borrowers that are actively seeking to refinance, with trigger counts rising significantly with borrowers wishing to refinance.
Trigger data is generated when a potential borrower, re-fi, or purchase, has their credit pulled. Mortgage marketers use recent trigger data lists to target potential candidates. These data lists are extremely time sensitive since the candidate is actively seeking a loan and has already visited a mortgage broker and pulled a credit inquiry.
According to Jared Braverman, director of marketing at Titan List, "the HARP program is creating enormous waves in the mortgage industry. Shops are sinking large budgets into marketing HARP, which is generating a significant increase in the amount of credit inquiries being pulled. Mortgage shops with a strong sales force can market directly to candidates wishing to refinance under the HARP or FHA program that have already pulled their credit with a competing mortgage shop within the last 24 hours."
HARP 2.0 is viewed by many in the mortgage industry as a catalyst for the next refinance boom. The FHA program is also making big waves due to Obama's recent initiative to cut costs on FHA loans, which could help over 3 million borrowers refinance. Both programs are new and are expected to continue to grow in the next few months.
ABOUT TITAN LIST & MAILING SERVICES, INC.
Titan List & Mailing Services is a full service advertising and design agency specializing in direct mail and mortgage marketing, mailing lists and data lists, internet marketing and SEO, and website design/ graphic design. Titan List has been around since 1998, and has a team of highly qualified individuals with experience in the marketing trends that fit your business. Unlike other agencies that source their work out, Titan List handles the entire campaign in-house - Data Lists, Design, Printing, Mailing, and Postage.
For more information please call or visit:
http://www.TitanLists.com | 800.544.8060