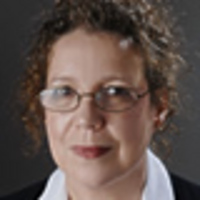 but in practise, only a small proportion of homeowners will qualify for a state handout.
Braintree, Essex (PRWEB) January 7, 2009
This week heralds the start of the Government's extended mortgage support scheme which helps homeowners who have lost their jobs and are struggling to make interest payments. "This sounds great in theory," says Payment Protection Insurance lobbyist, Sara-Ann Burgess from Burgesses, "but in practise, only a small proportion of homeowners will qualify for a state handout."
Around 230,000 households receive Income Support for Mortgage Interest - ISMI - and the Government has now reduced the waiting period for payments from 13 weeks to two and pledged to support homeowners with mortgages up to £200,000 instead of £100,000.
However, payments of up to £40 per week are only available to those already receiving means-tested benefits such as income support or income-based job seekers allowance and with 11.7m households currently paying mortgages, Sara-Ann is fearful these revised Government thresholds will benefit only a few.
"Whilst I'm delighted to see the introduction of any initiative that helps people who lose their jobs, I fail to see how this will make any great impact. Fewer than 2% of homeowners currently qualify for ISMI and this change will not seriously increase this figure.
"More and more homes now have two breadwinners in order to pay bills and the state will not step in to help them if one half of that income goes. Payouts are means-tested which means only a handful will qualify for state support - this is why the Government is happy to extend its payout parameters."
Insurer research suggests 61% of households with children are reliant on two incomes, supporting Sara-Ann's viewpoint that millions of households will lose out if means-tested.
She comments: "Households across the UK are at risk of financial meltdown. More job losses equal less income to pay higher bills and there appears to be no substantial state measures to support the majority of people with mortgages, renting or in social housing.
"To help those who don't qualify for state handouts, the Government recently recommended lenders allow customers pay off the interest rather than capital on their mortgage or extend the lifetime of their mortgage. But this does little to reduce the overall amount owed and is only for people with a home loan."
Sara-Ann continues: "Alternatively, this week the Government suggested those struggling financially could sell their home to a social landlord or turn to renting. Not helpful - people need tangible help whatever their situation and I would like to see more Government attention given to promoting ways in which people can shore up their finances before they lose their jobs and end up with a debt disaster."
Payment Protection Insurance is a policy that pays a monthly income for up to a year in the event of an accident, sickness or unemployment and Sara-Ann believes this product prevents people falling behind with their mortgage, social housing or rental payments.
"It's a tangible, proactive measure that anyone can take out - the policy's monthly payments can meet mortgage, loan or credit card commitments or replace a defined monthly income to cover a variety of household bills. You determine how much cover you want to buy, based upon per £100 of monthly benefit, dependent on your bills and how much you need to live on. No other support mechanism will pay your bills for a year and keep those debts at bay, and yet little is done to promote its benefits"
Exorbitant PPI premiums and mis-selling by a number of lenders and credit providers have tarnished the reputation of players in this sector, however Sara-Ann is confident independent firms will begin to experience a Renaissance.
She concludes: "Despite the actions of High Street lenders and more dubious credit providers, independent firms are being seen as credible sources for cover. People are beginning to realise that a product that pays bills for up to a year should they lose their job is something worth having.
"It's a valuable recession-proofing tool and is easily sourced via independent providers who offer low premiums coupled with extensive cover and support services. PPI is a product that will make a bigger difference to more people in times of hardship than any Government initiative."
Independent online provider, British Insurance, charges £3.40 per £100 for unemployment cover, £3.90 per £100 for accident, sickness and unemployment and £1.90 per £100 for accident and sickness. It has policies for home owners, those renting and people in shared ownership schemes and offers a back to work assistance programme.
# # #