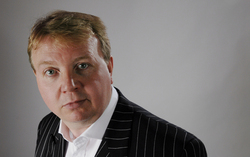 We should be making every effort to protect consumers against the effects of the recession and whilst we cannot control food, utility and fuel prices, we can provide the means to pay the mortgage should something untoward happen
Braintree, Essex, United Kingdom (PRWEB) July 15, 2008
As the economic downturn deepens, Simon Burgess from Payment Protection Insurance provider, British Insurance, is urging consumers to reassess their priorities and spend less on luxuries like Sky TV and Virgin Media subscriptions and more on essentials such as policies that will cover mortgage repayments should they lose their jobs.
According to the Association of British Insurers, only 18% of people taking out new mortgages in 2007 purchased Mortgage Payment Protection Insurance (MPPI). Those who continue to make longer term premium payments to protect their homes is also 18% - leaving 82% of homeowners reliant on savings or some other form of income to meet their debts should accident, sickness or unemployment occur.
Burgess comments, "Given the current climate many will argue it's more important than ever to be able to switch off from financial pressures and enjoy watching a movie or sport. This I agree with, but not at the expense of losing your home. Job loss announcements are being made daily, yet I suspect more people are happy to shell out on monthly TV subscriptions than pay a lesser amount to protect their mortgage repayments."
Sky TV subscriptions start at £16 per month for its basic 'variety mix' and increase to £45 per month for a package that includes movies and sport. If £16 was paid into a British Insurance Mortgage Protection policy, payments of £700 per month, equating to a £100,000 mortgage, would be met. A £45 outlay would protect around £2000 worth of monthly payments, equating to a mortgage just under £300,000.
Burgess believes that as the credit crunch bites, increasing the probability of job losses across all sectors, insurers and other financial services providers have a responsibility to ensure consumers are recession ready.
"We should be making every effort to protect consumers against the effects of the recession and whilst we cannot control food, utility and fuel prices, we can provide the means to pay the mortgage should something untoward happen," Burgess concludes. "The squeeze on consumer spending does mean there's less at the end of the day to spend on essentials and luxuries, however MPPI is one essential that needs greater attention. Watching the Simpsons may lift your spirits, but it will not keep a roof over your head."
###