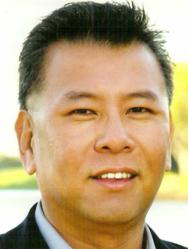 "Homeowners might automatically assume that their current lender can give them the best rate," says Chiu. "However, a mortgage broker like me, who has sources with no overlays, can offer rates that are better than my competitors."
Burlingame, CA (PRWEB) April 03, 2012
There's a certain air of confidence to Mike Chiu. His candidness regarding refinancing, whether it be in general or specifically through the Home Affordable Refinance Program (HARP), would have some people thinking it's all for show. You won't hear his clients complain about it though.
"It's unbelievable," says Chiu. "I'm noticing that my rates and closing fees are just as competitive, if not more so, than many banks I've seen thus far."
According to Chiu, there are many misconceptions regarding refinancing through the government's HARP program, which aims to help underwater homeowners get affordable refinancing on their homes. One of the biggest may be the notion that homeowners must go through their current lender to utilize it.
"Many people are under the impression that they need to go through their current lender to refinance through the HARP program," says Chiu. "This is simply not true. I would suggest everyone shop around to find the best rates and lowest closing costs."
It's unequivocal talk like this that led many friends, family and clients to label Chiu with the moniker Mr. HARP. His straightforward approach in discussing the details of the HARP program is something that anyone would appreciate. Chiu also feels it's necessary so that everyone has accurate information regarding the refinance program and how to participate.
"Homeowners might automatically assume that their current lender can give them the best rate," says Chiu. "However, a mortgage broker like me, who has sources with no overlays, can offer rates that are better than my competitors."
Does this lead to significantly better rates?
"I've seen anywhere from a half a percent better on their rate and/or lower closing costs," says Chiu.
So how can homeowners participate in the program and take advantage of the low rates? More extensive details and eligibility requirements can be found on Mike Chiu's website, http://www.mrharp.com, or Mike can be reached directly by email (mike(at)mrharp(dot)com) or for faster service by phone (855-MR-HARP-1).