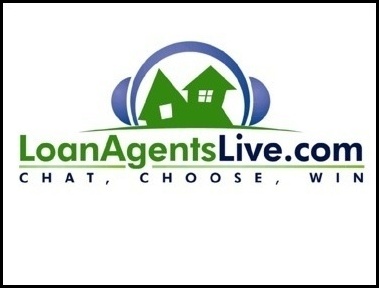 Hermosa Beach, CA (PRWEB) December 12, 2006
Once again, technology is reshaping the way we access, gather & use important information. According to mortgage industry analysts, online mortgage chat is the latest venture among banks and mortgage brokerage firms to keep up with online consumers.
Chat interfaces on bank & mortgage company websites allow consumers the ability to access real live loan consultants almost anytime they wish. It seems to be more convenient than filling out online mortgage applications, and it seems to be working.
Although industry wide results are not available at this time, many mortgage companies and banks have already reported exciting results with their mortgage chat programs. E*TRADE Mortgage has reported higher customer satisfaction scores and an increase in new mortgage loan sales from higher application rates by consumers who chatted with a mortgage representative.
According to The Washington Times, live chat helped increase Bank of America's online mortgage sales by 800 percent in the first quarter of this year, compared with one year earlier. The bank's online mortgage chat now operates with more than 100 employees.
Citigroup has also implemented chat and reports that a customer is four times more likely to start a home-equity loan application with the use of live chat. The company has also noticed better customer satisfaction rates among those customers who used their mortgage chat service.
In 2002 Wells Fargo & Co. was one of the first to offer live mortgage chat to consumers. Today, Wells Fargo's customer service agents are fully trained for online chat help. Other companies, like Countrywide offer chat on their company websites and also outsource some of their mortgage chat efforts.
The first company specializing in mortgage chat with multiple lenders is LAL Enterprises Inc. Their domain, http://www.LoanAgentsLive.com allows borrowers the ability to chat with multiple banks and mortgage brokerage firms on one website.
Visitors to the website remain anonymous and have free unlimited use to chat with as many lenders as they wish. Some of the early companies to get involved with LoanAgentsLive.com include Chase Bank, Countrywide Home Loans & Millennium Bank.
According to LAL Enterprises, Inc., mortgage consumers are at least four times more likely to chat with a loan consultant then fill out an online application. Launched earlier this year, LoanAgentsLive.com has already begun the process of patenting its business model and is currently seeking additional investors to expand its services into the insurance and automobile industries.
It's beginning to become apparent that online chat is becoming big business. How big? It's hard to tell, but if early results from the mortgage industry are any indication this could be fun to watch. For more information please contact Patrick Bliesener at 310-374-7896 or visit http://www.LoanAgentsLive.com.
About LoanAgentsLive.com:
Offering mortgage seeking consumers a simple and secure way to chat, in real-time, directly and anonymously with a Loan Consultant from the Lender of their choice.
Chat, Choose, Win!
Patrick Bliesener
LoanAgentsLive.com
877-638-3869
# # #