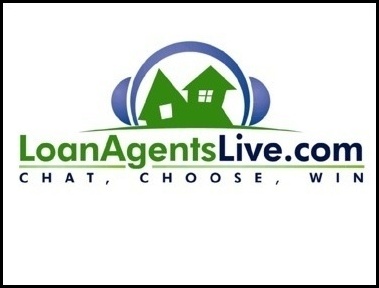 Hermosa Beach, California (PRWEB) November 30, 2006
LoanAgentsLive.com is the first website to offer live mortgage chat with over 100 banks and brokerage firms. The new website claims to be different than other mortgage websites because it doesn't require visitors to fill out applications just to shop multiple lenders.
Consumers simply go to http://www.LoanAgentsLive.com, click on any lender they choose and are instantly connected to a live loan consultant from that particular lender. When they're finished chatting with one lender they can simply click on another lender and get a second opinion.
Visitors to the website save time by not having to personally search out multiple lenders online. They also save money by getting multiple opinions from multiple lenders. The website allows visitors to remain 100% anonymous while chatting with any lender they choose.
It appears to be a successful approach as more and more consumers are reluctant to give out their phone numbers and personal information via online applications. Based upon preliminary results from a beta test conducted by LAL Enterprises, Inc., consumers are over 4 times more likely to initiate a chat with a mortgage consultant then fill out an online application.
Chat technology allows consumers the ability to "test the waters" without having to provide their phone number or e-mail address. Consumers also have the option to switch to a phone conversation with the same loan consultant at anytime they wish during a chat.
To ensure the safety of visitors to the website all chats are done over a secure server. LoanAgentsLive.com also conducts background checks and personal interviews with all listed brokerage firms to exclude those with a history of predatory lending. For more information please contact Patrick Bliesener at 310-374-7896 or visit http://www.LoanAgentsLive.com
About LoanAgentsLive:
LoanAgentsLive.com offers mortgage-seeking consumers a simple and secure way to chat, in real-time, directly and anonymously with a Loan Consultant from the Lender of their choice. Chat, Choose, Win!
Contact:
Patrick Bliesener
http://www.LoanAgentsLive.com
877-638-3869
###