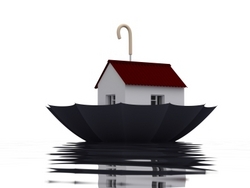 Don't wait until the rates rise beyond your ability to manage, take steps now to protect yourself.
New Westminster, BC (PRWEB) April 16, 2010
For the second time in two weeks Canadian banks are raising their fixed mortgage rates. "This is a growing concern among many clients who come to the Credit Counselling Society for help," states Scott Hannah, President & CEO. "Don't wait until the rates rise beyond your ability to manage, take steps now to protect yourself," says Hannah. Here are some suggestions to consider:
1. Avoid buy now, pain later plans
Those who choose to buy now and pay later may have to pay higher interest rates or make larger payments when their repayments begin. If people choose to take advantage of deferred payment plans, they should make sure that they can afford higher payments later.
2. Pay down debt as quickly as possible
With interest rates still near historic lows, the more debt someone can pay down now, the less impact higher interest rates will have on them later.
3. Spend less than you earn
As interest rates rise, it will only get more expensive for many people to maintain their life styles. Consumers can protect themselves from rising interest rates by spending less than they make.
4. Houses aren't a personal ATM
Home owners who find that they can barely afford their mortgage payments right now will face real challenges as their payments and cost of living increase. Those who have relied on re-finances for extra cash during this time of low interest rates will likely renew their mortgages at higher interest rates later. Home owners should start planning now so that their lenders don't have to make these tough decisions for them.
5. A house can earn its keep
There are many things that home owners can do right now to generate a little extra income. Options may include renting a room to a student or offering an unused storage space for rent. If someone has an apartment with an extra parking spot, they could consider renting it to the guy who needs a spot to park his motorcycle.
6. Consider locking into a really long term mortgage
For those who are concerned about their ability to manage payments if mortgage rates rise substantially, now is a great time to consider locking in their mortgage for the long term. Seek reliable advice as this may be a smart option.
7. Stop depending on a money tree
Some people think of their line of credit as a money tree. Those who do should consider lowering their limit substantially and changing the rest of their balance owing into a pay-down loan to get rid of their debt. This option isn't ideal for everyone, but it may work for those who need to reign in their temptation spending.
The bottom line is quite simple – Canadians should look out for their bottom line with a balanced budget that gets them away from the never-never plan of forever being in debt.
About the Credit Counselling Society
The Credit Counselling Society is a non-profit service helping Canadians across Western Canada manage their money and debt better. For more information, visit http://www.NoMoreDebts.org
###