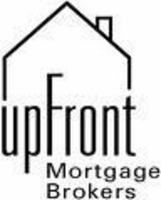 We hope to see the elimination of abusive practices that have continued to harm borrowers
Lakewood, Colorado (PRWEB) June 3, 2010
The Upfront Mortgage Brokers Association says it fully supports the passing of Senate Amendment 3962, known as the Merkley-Klobuchar Amendment, which was adopted as part of the Restoring American Financial Stability Act (S. 3217). On May 20, 2010, the Senate passed the Act and now the bill has to be reconciled with the House passed version.
UMBA president, Jeff Jaye, says the recent amendment brings the entire mortgage industry closer to the UMBA standard of transparency and complete fee disclosure. Industry professionals like Jaye and his Upfront Mortgage Broker members believe the amendment is another positive step in ending predatory lending practices.
"We hope to see the elimination of abusive practices that have continued to harm borrowers," says Jaye.
Currently, loan originators can increase their commissions by directing borrowers to higher interest rate loans and loans with less favorable terms. But Senate Amendment 3962 has the effect of forcing originators to disclose the fee for their services at the start of the loan process and eliminates any incentive for them to steer borrowers into a particular loan.
The amendment also requires lenders to underwrite loans to assure a homeowner's ability to repay the loan.
"This legislation will make all mortgage providers, even lenders, operate in a manner similar to the Upfront Mortgage Broker model," says Jaye. "In fact, UMBA was created nine years ago to specifically operate in this manner."
The Upfront Mortgage Broker concept was conceived in 2000 by Jack Guttentag, known as "The Mortgage Professor". Guttentag is a nationally syndicated columnist, consumer advocate, and well-known expert on mortgage loans.
Jaye says mortgage brokers who are members of UMBA agree to a set of operating principles that are called the "Upfront Mortgage Broker Commitment". The key element of the commitment is the requirement that the fee for the broker's services be negotiated and established with the consumer at the start of the loan process.
"Professor Guttentag saw that there was an exploitation of consumers and UMBA was the result of his efforts to eliminate these abuses," Jaye says. "With these proposed rules and other recent rule changes, the Federal government is finally making the mortgage industry operate in a fashion similar to the manner UMBA members have been operating voluntarily."
The Merkley-Klobuchar Amendment was also co-sponsored by Senators Chuck Schumer (D-NY), Olympia Snowe (R-ME), Scott Brown (R-MA), Mark Begich (D-AK), Barbara Boxer (D-CA), Chris Dodd (D-CT), Carl Levin (D-MI), Al Franken (D-MN) and John Kerry (D-MA).
About UMBA:
UMBA, a non-profit trade association, was created in 2001 to develop a code of elite standards for its mortgage broker members, as well as a monitoring process for those standards, that exceeds those required under state and federal law. The UMBA standards help to curb predatory lending practices, and provide a public directory of mortgage providers committed to fair and ethical conduct with transparency. UMBA members disclose all information regarding their fees to borrowers upfront, and in writing.
Content by LiveBaitPR.com
# # #