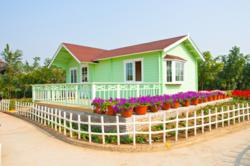 Foreclosed But Still Occupied with Bank of America Mortgage to Lease Program
Houston, Texas (PRWEB) March 31, 2012
Bank of America has announced its Bank of America Mortgage to Lease program, which is aimed at helping home owners with a mortgage who are at risk of foreclosure. With a foreclosure rate in the United States of almost 5% in 2010, the subject of home ownership, mortgage and foreclosure is becoming a great threat to the American dream, and to the financial stability of the United States. According to a Freddie Mac / Roper poll, "six in ten homeowners wish they understood the terms and details of their mortgage better." The poll also showed that "more than six in ten homeowners delinquent in their mortgage payments are not aware of services that mortgage lenders can offer to individuals having trouble with their mortgage." The Home Owners with Mortgage Risking Foreclosure Group at Improve.com is helping address this issue.
Factors which may place a homeowner over the edge and into foreclosure include 1) job loss, 2) health crisis, 3) divorce as well as 4) missing a mortgage payment. Many homeowners may have depleted savings, and have no credit. According to the United States government census, the total loan foreclosure rate was 0.9% in 1990, 1.2% in 2006, 3.3% in 2008, and 4.6% in 2010. Total mortgage origination in those same years were $459 billion, $2.7 trillion, $1.5 trillion, and $1.5 trillion, respectively.
According to CNN, the "Mortgage to Lease" program introduced by Bank of America will start as a limited pilot program, available to 1,000 homeowners in New York, Nevada, and Arizona, and those eligible will be selected by Bank of America. If successful, the program will be expanded to more home owners. Home owners will transfer title of their properties to the bank, in exchange for forgiveness of their outstanding mortgage. They can then remain in their home for up to three years, making lease payments at or below the current market rate. Learn from and share your ideas and thoughts on this by joining the discussion group topic "Discussion of Bank of America Mortgage to Lease program."
Improve.com is a resource which homeowners can use to discuss their experience with foreclosure and the "mortgage to lease program" of Bank of America. Home owners in distress can discuss issues with other homeowners, and share their experiences and suggestions. Foreclosure can bring about feelings of fear, depression, anger as well as embarrassment. Discussing these feelings with others in the same situation can be very helpful to everyone. Please use the topic discussion "Home Owners with Mortgage Risking Foreclosure" at Improve.com to improve your life and the lives of others as well.
Improve.com has the mission of improving the lives of its users. It accomplishes this goal by means of succinct articles, global rating systems, group discussions focused on specific topics, and allowing the user to constantly interact, share experiences, and educate others. Join, grow, learn, educate, prosper and improve at improve.com. Sign up and join the improve community to improve your opportunity.