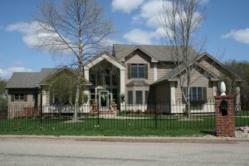 Building societies are alleviating some of the pressure that has been building up within the market
(PRWEB UK) 5 December 2012
According to PropertyPropertyProperty's Christopher Marriot, observers may safely expect this upward trend to continue as the increased prominence of mutual lenders steadily solidifies:
'I would predict that we're going to continue to see a rise in the amount of gross lending carried out by mutuals in the medium-term. I believe that this growth in underpinned by a number of important factors.
'Firstly, the rates offered by mutuals are very competitive. In fact, the average rate offered by these institutions is markedly lower than the market-wide figure. This is probably due to the fact that the Bank of England's Funding for Lending scheme necessarily has a strong effect on mutuals, which are required by law to loan 75% of their total lending capital to homeowners. This may be the first indication that the Bank's stated aim of increased lending is being achieved.
'Secondly, and leading on from the first point, consumers are more likely to be eligible for building society mortgages. Those who may have been unable to obtain a loan from one of the banks are able to borrow from a mutual due to the increased funding available, boosting these figures.
'Finally, the popularity of the mainstream banks is at an unprecedented low. Fallout from the 2007-08 financial crisis has had a severe impact on the reputation of larger institutions, and as a result, consumers may feel more comfortable borrowing from a mortgage provider that is untarnished by improprieties. This effect may continue to be felt for a considerable amount of time'.
The increase in borrowing from mutuals has had a noticeable impact on one particularly hard-hit section of the population.
'One very important aspect of these figures is that a large portion of the benefit is being felt by first-time buyers, who make up approximately a third of mutual borrowers. In helping cash-strapped young people to get onto the property ladder, building societies are alleviating some of the pressure that has been building up within the market for some time', say PropertyPropertyProperty.
The increased purchasing power of first-time buyers is reflected in the Council of Mortgage Lenders' recent announcement that their numbers in the capital have risen. Around 10,000 people purchased a property in London for the first time this quarter - the highest figure in nearly 3 years. According to Christopher, this adds to the perception that the market is continuing to gradually heal.
'Like most sectors of the economy, the property market was badly affected by the financial crisis. Unlike other areas, however, the property market is of uniquely crucial importance due to the potentially disastrous effects of negative equity and unaffordable mortgages on families. Recent figures emerging from bodies within the sector continue to give the impression that the action taken by the authorities, intended to rebuild confidence and stability, is having the desired effect'.