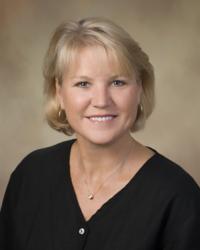 We are seeing very positive signs in the home mortgage market in Mississippi. We are looking forward to seeing the results of 2013 unfold.
(PRWEB) April 30, 2013
As if awakening from a long winter, the U.S. housing market seems to be emerging from a long sleep. This is a moment the country has been looking forward to welcoming. America saw the negative impact the housing crisis wrought on our economy. Now, perhaps, it is time to enjoy the positive side in growth.
The housing market season typically starts in early spring as the masses of family homebuyers begin shopping. The market gravitates around the school schedule with many home deals being closed during spring and summer before the next year of school starts. As droves of families move to buy, sell, and settle into new homes, they open the market for all homebuyers as the housing inventory rises and the number of buyers swells.
STRENGTH IN THE MARKET
The housing market has shown multiple signs of strength. And, not just this year. In 2012, Home Equity Lines of Credit (HELOCs) surged along with refinancings as homeowners took to the banks to take advantage of incredibly low interest rates. Meanwhile, new and existing home sales warmed.
Today America is experiencing a slowly, but steadily, growing economy. This is a typical pattern when recovering from a recession. Interest rates are historically low. In fact, mortgage interest rates dropped below 3%, a lifetime opportunity for home buyers, surprising economists and predictors worldwide. Add to that the intense desire and frustration built up by those wanting and needing new homes, but hesitating for years to act due to uncertain and gloomy financial predictions for the country. Together, these circumstances create an excellent recipe for a surge in the housing market.
Housing prices are one indicator of strength in the market. In 2013, the S&P/Case-Shiller indexes, a common measure of home prices, have risen at the fastest pace since the summer of 2006. Economic research teams are estimating gains in housing prices in 2013. Hanley-Wood Market Intelligence predicts housing will grow by about 23% in 2013. Homeowner confidence is up. Reports indicate that more homeowners anticipate higher property values in the U.S. and abroad. Homebuilder and mortgage funds in the market are also seeing positive movement.
Lisa Thompson, Madison Branch Mortgage Lender for M&F Bank, headquartered in Kosciusko, Mississippi, has been encouraged by the trends. Says Thompson, "We have been watching the growing trend in mortgages in Mississippi for the past 18 months. We are very excited about this housing market season. At M & F Bank, we are already prepared with great rates and support staff to help customers with the process of buying a home, refinancing, or getting a HELOC. We even offer 30 minute no hassle consultations to help people get started and see what is involved." M&F Bank's 30 minute no hassle consultation has been a big win for M&F customers. They are able to find out the "ins" and "outs" of their specific situation and be as detailed as they want to be with the lender. Rather than facing the full weight of a lending decision, customers walk away educated and better prepared to take their next step.
THE 2013 HOUSING MARKET
The 2013 housing market has been true to the course of spring growth -- steadily growing since late February and early March. If the market stays on track, 2013 promises to be a banner year for home sales. For those happy in their existing homes, and who have not refinanced recently, there will be plenty of opportunity for refinancing. Additionally, the HELOC market may see success in sales. As these numbers rise and health returns to the housing market, there is likely to be a positive influence in other areas of our economy as job opportunities become available, cash flows increase, and people take advantage of rates of a lifetime on home mortgages, refinances, and HELOCs.
For more information on home mortgages, mortgage rates, refinancing, and HELOCs, speak to a personal banker, or visit the local experts at M&F Bank, and make use of the 30 minute no hassle consultation.
M & F Bank is headquartered in Kosciusko, Mississippi and has branches in Mississippi, Tennessee, and Alabama. Established in 1890, they have been a community bank for 123 years. They are known for offering "30 Minute, No Hassle Loan Consultations" and emphasize the message that they have "Cash to Loan." For more information, visit http://www.mfbank.com.