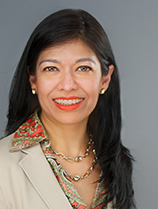 When it comes to cybersecurity, law firms need to balance efficiency and productivity with confidentiality and security.
New York, NY (PRWEB) May 30, 2013
At an upcoming presentation for law firm leaders and general counsel, Devika Kewalramani and Amyt Eckstein, attorneys at Moses & Singer LLP, will be speaking on the challenges and risks of using sophisticated technology, especially Cloud-based services. This timely issue affects both law firms and the corporate law departments who rely on technology to protect confidentiality.
The delivery of legal services increasingly relies on e-mail, mobile and now more web-powered technologies. Underlying this trend is a shift from closed and protected local networks to wireless connections offering greater access points to data via multiple mobile devices. This opens the door to new vulnerabilities such as lost or hacked devices and threats from undertrained and dishonest employees. Phishing schemes are constantly changing and becoming more sophisticated, incorporating malware in otherwise legitimate seeming websites or in maliciously modifying a trusted applet. These attacks open backdoors or install other malware.
To address these issues, law firm management, general counsel and IT professionals need to consider these questions: Who can access data? How can firms protect data held internally or by a 3rd party? And, what should professionals do if data is lost or inaccessible?
"Confidentiality in today's digital age now triggers three issues: understanding technology, evaluating security threats and deploying necessary safeguards," notes Devika, who faces off against these concerns frequently as partner and co-chair of Moses & Singer's Legal Ethics and Law Firm Practice. "Any lawyer holding electronic client data needs to be aware of how to guard it."
Numerous strategies exist to protect client data. "A written technology policy is one way to mitigate risk," suggests Amyt, who is Of Counsel to Moses & Singer in the Intellectual Property Practice and Privacy and Cybersecurity Practice. "The combination of Cloud-based platforms and BYOD (bring your own device) creates an increased chance of losing control over data. Organizations should enter into Cloud agreements 'eyes open' understanding the risks inherent in information being stored outside of their control."
Due to its highly sensitive nature, myriad requirements exist surrounding the handling of data. Penalties for non-compliance can lead to investigations, fines, civil and potentially criminal actions. Devika and Amyt will discuss these issues and more, including commentary on related federal, state and American Bar Association guidelines.
For more information contact Moses & Singer at the e-mail address shown.
----------------------------------------------------------------------------------------------------------------------------------------
Devika Kewalramani is a partner at Moses & Singer LLP and co-chair of its Legal Ethics and Law Firm Practice. Amyt Eckstein is Of Counsel to Moses & Singer and a member of the firm's Intellectual Property Practice and its Privacy and Cybersecurity Practice.
Since 1919 Moses & Singer has provided legal services to diverse businesses, professionals and prominent individuals and their families. Among the firm's broad array of U.S. and international clients are leaders in banking and finance, entertainment, media, real estate, healthcare, advertising, and the hotel and hospitality industries.