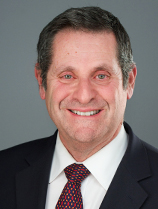 In business negotiations, take the view that time is on your side. Dealmakers who rush often make mistakes.
New York, NY (PRWEB) May 23, 2013
"There is no need to feel at a disadvantage when dealing with a large company," advised James Alterbaum, senior corporate attorney at Moses & Singer LLP. Jim addressed these issues in his recent speech before business owners, investment bankers and angel fund investors at LaunchPadLI, a Long Island, N. Y.-based center for entrepreneurial development. Jim asserted that small and medium-sized companies can stand on equal footing with large organizations. "They key is to know the entity's value, keep priorities straight and create a situation where both parties come out as winners."
"Dealmakers obviously want to win most points but recognize the need to compromise," Jim noted. In his experience handling mergers, business sales, and major deals he emphasized the need to establish priorities. "Negotiators cannot get what they want if all ingredients of a deal are treated equally. Identify the 'top 10' points. Then list a few 'red herrings'. Ultimately one can trade off minor requests in favor of the most critical elements." Both parties will emerge feeling positive about the relationship, creating a stronger foundation for the business going forward.
Jim believes that negotiators should never focus on one item at a time. It's best to group related points so that issues of similar import can be discussed simultaneously. "When differences in opinion occur and people are unsure how to respond consider passing on the item and group open points to the very end." It is possible that conflicts will diminish and the solution will become apparent as other elements are resolved.
On the sensitive issue of price, Jim offered several suggestions. First, avoid making the first offer, particularly in the case of the seller. "The buyer normally sets the stage for the deal." At the same time, never get "hung up" on dollars and cents. Get unanimity on the ideas and haggle later. "Take the high road first" because price is only one part of a deal. Negotiations on all other factors can have major impact on the value of the first offer, either positively or negatively.
In closing, Jim stated that in business deals, big or small, never let time become your enemy. Parties that rush into deals often make mistakes. "And never forget, you can always ask for the sky. You'll never know if you don't ask."
------------------------------------------------------------------------------------------------------------------------------------
James Alterbaum, a senior corporate partner in the Corporate/M&A practice of Moses & Singer has over 30 years experience in corporate, securities, commercial and employment law. Moses & Singer LLP, a New York City law firm founded in 1919, serves the legal needs of prominent industries and individuals in diversified commercial, professional and personal needs. Moses & Singer is a sponsor of LaunchPad LI, a center for entrepreneurial business development and investment based in Mineola, NY.