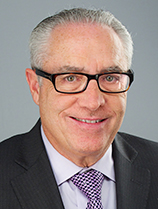 On July 15, 2013 foreign financial institutions will begin registration with the Internal Revenue Service.
New York, NY (PRWEB) June 26, 2013
Gideon Rothschild, Partner and Chair of the Trusts & Estates and Asset Protection Practice at Moses & Singer LLP recently presented to eighty attorneys and accountants on select foreign tax reporting and anti-money laundering issues at the MSI Global Alliance conference held June 7-9 in New York City. MSI is an international consortium of 250 independently-owned law and accounting firms providing seamless access to professional services in 27 states and 105 countries.
Gideon's lecture included a timely discussion of the professional advisor's obligation to help combat money laundering and terrorist financing through adherence to recommendations set forth by the Financial Action Task Force ("FATF") in its Guidance on the Risk-Based Approach (RBA) to Combating Money Laundering and Terrorist Financing, as recently addressed by an ethics opinion issued by the American Bar Association.
In addition, he discussed the impact of the Foreign Account Tax Compliance Act ("FATCA") which is intended to fight offshore tax evasion. The U.S. Treasury loses as much as $100 billion annually to offshore tax non-compliance. To combat this situation, a set of recently issued Treasury regulations under FATCA will require reporting by foreign financial institutions starting in 2014. These regulations will likely affect disclosure of tens of thousands of possibly unreported (and untaxed) foreign accounts of US citizens and residents to authorities in the United States.
What does the law require? First, U. S. taxpayers with significant foreign financial assets must report those assets to the IRS. Foreign financial institutions will also report information to the IRS about accounts and substantial ownership interests held by U. S. taxpayers.
Compliance requirements are moving forward quickly. On July 15, 2013 foreign financial institution registration with the IRS begins. On January 1, 2014, withholding is set to begin on certain types of income and proceeds from sale of securities. Additional requirements phase in through 2017.
Gideon suggested that the prospect of imminent disclosure of previously unreported foreign account income provides a last best chance for many Americans to avoid criminal exposure through the Internal Revenue Service's Offshore Voluntary Disclosure Initiative ("OVDI"). The OVDI program, which the IRS can conclude at any time, requires the delinquent taxpayer to enter into the initiative before the commencement of an investigation by the Internal Revenue Service and before they otherwise obtain the taxpayer's account information.
"Any professional serving high net worth individuals with assets abroad needs to understand these complex regulations. Non-compliance may lead to potentially costly penalties or criminal indictment," advised Gideon.
For more commentary about this and other Asset Protection topics, see Gideon Rothschild's articles and publications.
Gideon Rothschild, senior Partner at Moses & Singer has over 30 years experience in the practice of Trust & Estates, Tax Representation and Asset Protection. Moses & Singer LLP, a law firm founded in 1919, serves the legal needs of prominent businesses and high net worth individuals in New York City and nationwide.