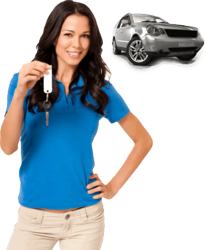 Greenville. SC (PRWEB) June 17, 2013
Valley Auto Loans was created last year as a system that extremely fast approvals for high risk auto loans. They have quickly become the most popular auto loan provider online and so far they have lived up to their promises. Their application approval rates are at a consistent 98.9%, and nearly no applicant is turned away. To add to their customer services campaign, Valley Auto Loans recently added a free vehicle search tool at http://cars.valleyautoloan.com/, that allows anyone to quickly and easily locate the perfect used vehicle in their area. It can be difficult to find the perfect car, but Valley Auto Loans also maintains a blog that is packed with professional financial and automotive advice. They have given tutorials and advice several times on the subject of inspecting and choosing a vehicle. Paired with their easy vehicle finder, finding the perfect car has never been easier.
Anyone looking for a new vehicle, but who is struggling with bad credit scores can find exactly what they need at Valley Auto Loans. No other loan provider puts so much emphasis on getting the customer what they need first. This company has proven that they put the customer first, and it is exciting to see where this company will go, and what they will have to offer in the future.
About Valley Auto Loans
http://valleyautoloan.com/ is the leading auto and cars finance provider in USA fully dedicated to help its customers acquire national car and auto financing. They design and develop customized no credit auto and car financing, bad and good credit auto and car loans. Voted the best for "Quality Customer Service; Best National Auto Loans Service" by thousands of people, their finance experts focus in providing its customers information and various tools available for different auto loan offers, help them to choose the best that fits their budget as well as the related eligibility guidelines in detail.