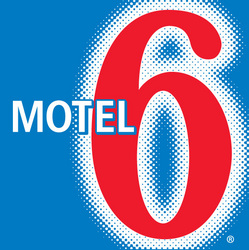 With the National Parks Tour, guests will enjoy America's natural beauty and save on their room when they stay at Motel 6.
Dallas, TX (PRWEB) May 29, 2008
Starting this summer, Motel 6 offers travelers a fun, affordable way to explore some of the most magnificent and family-friendly national parks in America through its new trip-planning Web site, Goin6.com. By planning ahead on Goin6.com, road trippers can design a one-tank trip and save significantly on fuel costs and hotel/motel expenses.
Motel 6 is launching the Motel 6 National Parks Tour – Northern Arizona and Southern Utah Loop – as the newest featured road trip on Goin6.com. The National Parks Tour is specifically designed to assist travelers in discovering the natural beauty of the Western U.S. by visiting Bryce Canyon National Park, Grand Canyon National Park, Zion National Park, and more.
The Goin6.com Web site also helps any nature lover plan a great trip by utilizing the "Eat," "Sleep," and "Do" feature tabs, including Motel 6 locations along the way that provide comfortable and affordable accommodations. Soon, the Goin6.com site will feature new and exciting Motel 6 journeys with opportunities for travelers to explore America.
The Motel 6 National Parks Tour features highlights in two of the most beautiful western states in America: Utah and Arizona. Highlights include:
Bryce Canyon, Utah – Known for its brightly colored and uniquely shaped rock formations called Hoodoos and hiking trails nestled among its many viewpoints, offers: hiking up to Bryce Point for a breathtaking view of the sunrise; taking the free Bryce Canyon Shuttle around the park; horse back riding along the canyon terrain; and seeing a show at the annual Neil Simon Festival throughout July and August at Heritage Theater in Cedar City.
Zion, Utah – Utah's first national park, features the famous Virgin River, one of the last free flowing rivers in the Colorado River system, and offers: rock climbing and repelling along Zion's tall rock towers; bike riding along the Zion Canyon trails; inaugurating your taste buds with homemade bumbleberry pie at Bumbleberry Restaurant; and checking out the Zion Canyon Art and Flute Festival each year in June.
Grand Canyon, Arizona – One of the most popular destinations in the U.S., spans more than 200 miles long, 18 miles wide, and a mile deep, and offers: smooth water or white water rafting through the canyon; taking a helicopter tour over and through the canyon; experiencing the Grand Canyon IMAX Movie at the National Geographic Visitor Center; and enjoying barbeque and dancing at Gunsmoke Saloon in Paige.
"Travelers can enjoy one-tank-trips by planning ahead on Goin6.com," said Jeff Palmer, senior vice president of sales and marketing for Motel 6. "With the National Parks Tour, guests will enjoy America's natural beauty and save on their room when they stay at Motel 6."
To start planning your own National Parks Tour, visit http://www.Goin6.com.
About Motel 6
Motel 6 offers the best price of any national chain at more than 900 company-owned and franchised locations throughout the United States and Canada. For 21 years Motel 6 has used the tagline, "We'll leave the light on for you," earning the chain the highest brand recognition in the economy lodging segment. Motel 6 was the first national pet friendly chain, welcoming pets since 1962. Standard amenities include free local phone calls, no long distance access charges, free morning coffee, data ports, Wi-Fi Internet access and cable channel line-up with premium channels including HBO, ESPN/ESPN2, and CNN. Most locations offer swimming pools and guest laundry facilities. For more information, visit http://www.motel6.com.
About Accor North America
Headquartered in Dallas (Carrollton), Texas, Accor North America operates more than 950 upscale and economy properties including nationwide economy leaders Studio 6 and Motel 6 and the upper-upscale Sofitel and upscale Novotel hotel locations in the U.S. and Canada. For more information, visit http://www.accor-na.com/.
About Accor Worldwide
Accor, the European leader and a major global group in hotels, the global leader in services to corporate clients and public institutions, operates in nearly 100 countries with 170,000 employees. It offers to its clients over 40 years of expertise in its two core businesses:
Hotels, with the Sofitel, Pullman, Novotel, Mercure, Suitehotel, Ibis, All Seasons, Etap Hotel, Formule 1, Studio 6 and Motel 6 brands, representing more than 4,000 hotels and nearly 500,000 rooms in 90 countries, as well as strategically related activities, such as Lenôtre.
Services, with 23 million people in nearly 40 countries benefiting from Accor Services products in human resources, marketing services and expense management.
CONTACT:
Laura Rojo-Eddy
(972) 360-5970
lrojo@accor-na.com
###