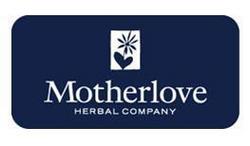 Motherlove provides safe and effective solutions to mothers challenged by breastfeeding
Laporte, CO (PRWEB) August 1, 2007
Motherlove Herbal Company is proud to be a Diamond Sponsor of World Breastfeeding Week, August 1 – 7th, in partnership with La Leche League International. Breast milk has long been recognized as the best first food for babies, and the benefits to mom, baby and the environment continue to grow. Motherlove Herbal Company, maker of the bestselling More Milk Plus and Goat's Rue liquid herbal extracts and capsules, supports a woman's choice to breastfeed with its line of convenient and effective products to increase breast milk.
"Motherlove provides safe and effective solutions to mothers challenged by breastfeeding," says Kathryn Higgins, founder and president of Motherlove. "20 years ago, there were no products available to address the specific concerns of pregnancy and breastfeeding that were organic and didn't use synthetic or petroleum-based ingredients or preservatives, so I created Motherlove to fill that need. Today the increased stress and pressures on working mothers and toxins in our environment have created more challenges. Motherlove is continuing to provide access to the educational materials and natural herbal support needed for today's breastfeeding mother." Motherlove now offers several products that are USDA Certified Organic.
The benefits of breastfeeding have long been recognized as a major contributor to the overall health of both mother and baby. Lactation consultants, the American Academy of Pediatrics, the World Health Organization and more recently the U.S. Food and Drug Administration and U.S. Department of Health and Social Services, encourage women to breastfeed for six months to one year or longer. As studies reveal, breast milk provides the best infant nutrition resulting in lower rates of hospital admissions, ear infections, diarrhea, rashes, allergies, pneumonia, obesity and other medical problems such as Type 2 Diabetes and gluten intolerance. Breastfeeding also has many benefits for mothers' health and wellbeing, including a decreased risk for breast and ovarian cancer. More benefits of breastfeeding are available at Motherlove's FAQ page.
World Breastfeeding Week celebrates the signing of the Innocenti Declaration on the Protection, Promotion and Support of Breastfeeding. It is celebrated in 120 countries on various dates. This document was produced and adopted in 1990 by participants at the WHO/UNICEF meeting on ''Breastfeeding in the 1990s: A Global Initiative.'' The document lists the benefits of breastfeeding, plus global and governmental goals.
In 2005, Motherlove celebrated its 15th anniversary with the launch of the Nurturing Life Foundation, which donates a portion of every Motherlove purchase to promote breastfeeding awareness and support mothers and children-in-need nationwide.
The entire Motherlove line can be purchased at retail locations and hospitals nationwide, via the company's website, http://www.motherlove.com or by calling 888-209-8321.
# # #