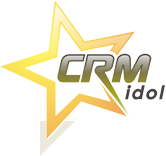 This is a huge accomplishment for our company and our CRM.
Irving, TX (PRWEB) August 16, 2012
Mothernode CRM announces their advancement into the semi-finals of the 2012 CRM Idol competition. The Americas portion of the competition began in May with 41 contestants and has now been whittled down to 14 semi-final contestants competing towards the list of finalists to be announced in October. CRM Idol's 2012 semi-finalist list consists of a variety of CRM products; only a fraction is actually in the same classification as Mothernode CRM.
"This is a huge accomplishment for our company and our CRM", says Ken Pearson, President and one of the Co-Founders for Dallas based Mothernode, LLC. "We're one of the few CRM's in the competition that specialize in sales force automation (SFA) to make the semi-finals and we couldn't be more proud."
The announcement came during Paul Greenberg's keynote speech at CRM Evolution in New York. In recent weeks Mothernode presented a 45-minute demonstration with Esteban Kolsky, Brent Leary and Jesus Hoyos, renowned CRM analysts and judges of the CRM Idol competition. "We've got our work cut out for us", Pearson explains. "Every semi-finalist received great reviews, but with recommendations where they need to improve their product or business model if they wanted to make the finals or become a leading CRM vendor. Fortunately, our recommendations were at arm's length and our company is making huge strides towards achieving any goal that can take us to the finals while continuing to make our customer experience a top priority."
Mothernode CRM announced its plans to release a product update in mid-September that addresses some of the recommendations made by the panel. At the forefront is the integration with Infusionsoft that will allow existing Mothernode CRM customers to seamlessly add contacts, leads, opportunities and customers to Infusionsoft campaigns. The update will also give existing Infusionsoft customers the ability to expand their CRM experience by layering on Mothernode's powerful CRM as their frontend. In addition to integrating marketing capabilities into Mothernode CRM, the company plans on introducing QuickBooks and Peachtree integration in the quotes module, a feature that already exists in some of their ERP modules. This will allow Mothernode customers the ability to easily turn their quotes into orders and invoices into their respective accounting software.
The company also plans to leverage other modules within their ERP to bring new product versions to market that will provide customers with a more needs-based solution. Customers can expect this by the end of the year.
CRM Idol made its debut in 2011 and was created to showcase lesser-known or newer and innovative CRM products that deserve attention, yet consistently lack that recognition. In the spirit of Fox's American Idol television show, the competition spotlights a variety of CRM and SCRM products in hopes of introducing top new talent. In the case of CRM Idol, the mission focuses on groundbreaking technologies and solutions in the world of CRM software.
The competition was founded by Paul Greenberg, President of the 56 Group, author of CRM at the Speed of Light, and award winning blogger. His reputation as the Godfather of CRM gave him the ability and support to assemble an all-star cast of CRM experts and analysts that include Jesus Hoyos, Esteban Kolsky, Denis Pombriant, and Brent Leary. Greenberg has also secured the interest and support of leading vendors and media partners in the CRM community such as Salesforce.com, Infusionsoft and CRM Magazine, just to name a few. Marketo's CEO Phil Fernandez was even announced as one of the 2012 judges.
Last year's CRM Idol Competition produced rewards for many of the finalists, above and beyond the prizes offered by the CRM Idol competition. This absolutely has the CRM industry waiting with anticipation to see who the next CRM Idols will be. Mothernode CRM is now available for a 15-day free trial. Users can register for a subscription package at http://www.mothernode.com/register/
About Mothernode
Mothernode is a leading provider of Software-as-a-Service (SaaS) business solutions for growth-oriented Small and Medium-Size Businesses (SMB). Its flagship product, Mothernode ERP, delivers powerful on-demand applications and components designed to streamline all aspects of operations. Mothernode CRM is a full-featured sales force automation program.
Mothernode ERP and Mothernode CRM were developed with the principles of making the user more productive by automating tasks, simplifying workflow and streamlining business processes. They each contain features and capabilities that often come at an additional expense in competing software, making Mothernode's software the best value for the money.
For more information, visit http://www.mothernode.com or call 1-800-928-6055.