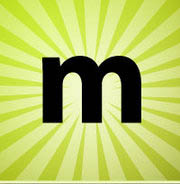 The goal is to give small businesses what they want; diverse plan options that can grow to meet their operational needs.
Dallas, TX (PRWEB) September 19, 2012
Mothernode reveals four new subscription plans for their CRM product line, enabling subscribers to select a plan that best fits their CRM needs. The new value plans include unique and bundled features that provide more focused solutions for their businesses.
Within the new offerings customers can choose a basic customer account management feature for as low as $9.99 per user per month. The basic plan provides customers with an economical solution that can help them better improve their customer management capabilities. It also includes Dialogue, the social collaboration ecosystem that has become one of the product's key differentiating features.
"The goal is to give small businesses what they want; diverse plan options that can grow to meet their operational needs." said Ken Pearson, President and Co-Founder of Mothernode. Subscribers will have the option to choose from a basic plan to help them better manage Customers and Contacts, a Sales Team Edition that focuses on sales productivity and pipeline management, a Sales and Marketing Edition which includes campaigns and is comparable to their previous single level product offering, or a Premium Edition that includes modules from Mothernode ERP that bring vendor management and purchase orders into the CRM. The Premium Edition is ideal for contractors and businesses that rely heavily on vendor and supplier relations.
"This was a decision we've been toying with for a while," Pearson says, "but when we received our CRM Idol product review and the judges made the recommendation to broaden our subscription options, we knew it was time to take this seriously." Since Mothernode's review in early August 2012, the company has taken its feedback from esteemed judges Paul Greenberg, Esteban Kolsky, Brent Leary and Jesus Hoyos to heart. Mothernode has escalated the judge's recommendations to priority number one, because they no doubt will have a positive impact for the company and its customers. "When you have four renowned thought leaders, with about half a century of experience giving you their recommendations, you listen to them, and then you act!" Pearson adds. This is the third initiative that Mothernode has executed since based on their CRM Idol review in nearly a month. The first two being integration with QuickBooks and the soon to be released integration with Infusionsoft.
Mothernode launched their four new subscription plans on September 15, 2012, making them available to all new subscribing customers. Existing customers received notice that they are grandfathered within their existing plans for the life of their subscriptions.
CRM Idol made its debut in 2011 and was created to showcase lesser-known or newer and innovative CRM products that deserve attention, yet consistently lack that recognition. In the spirit of Fox's American Idol television show, the competition spotlights a variety of CRM and SCRM products in hopes of introducing top new talent. In the case of CRM Idol, the mission focuses on ground breaking technologies and solutions in the world of CRM software.
The competition was founded by Paul Greenberg, President of the 56 Group, author of CRM at the Speed of Light, and award winning blogger. His reputation as the Godfather of CRM gave him the ability and support to assemble an all-star cast of CRM experts and analysts that include Jesus Hoyos, Esteban Kolsky, Denis Pombriant, and Brent Leary. Greenberg has also secured the interest and support of leading vendors and media partners in the CRM community such as Salesforce.com, Infusionsoft and CRM Magazine, just to name a few. Marketo's CEO Phil Fernandez was even announced as one of the 2012 judges.
Last year's CRM Idol Competition produced rewards for many of the finalists, above and beyond the prizes offered by the CRM Idol competition. This absolutely has the CRM industry waiting with anticipation to see who the next CRM Idols will be. Mothernode CRM is now available for a 15-day free trial. Users can register for a subscription package at http://www.mothernode.com/register.
About Mothernode
Mothernode is a leading provider of Software-as-a-Service (SaaS) business solutions for growth-oriented Small and Medium-Size Businesses (SMB). Its flagship product, Mothernode ERP, delivers powerful on-demand applications and components designed to streamline all aspects of operations. Mothernode CRM is a full-featured sales force automation program.
Mothernode ERP and Mothernode CRM were developed with the principles of making the user more productive by automating tasks, simplifying workflow and streamlining business processes. They each contain features and capabilities that often come at an additional expense in competing software, making Mothernode's software the best value for the money.
For more information, visit http://www.mothernode.com or call 1-800-928-6055.