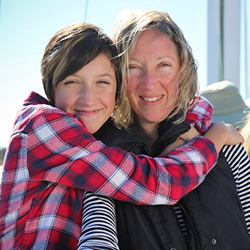 HOME has been providing for mothers and their children in our community for years, and this charity effort will ensure that HOME volunteers can continue assisting new mothers for years to come
Ocala, FL (PRWEB) June 14, 2016
The McDonald Agency, a family owned insurance firm that provides coverage to business and residential clients throughout central Florida, is joining forces with the Hand Of Mercy Everywhere organization to launch a charity drive aimed at providing support to young mothers and their children in and around Marion County.
Hand Of Mercy Everywhere, or HOME, offers the region a multidisciplinary facility providing a host of services and programs geared to provide young and single mothers with the help and resources they need to raise their children properly. Clients are encouraged to develop themselves physically, mentally, and spiritually as they prepare for the responsibility of motherhood.
"HOME has been providing for mothers and their children in our community for years, and this charity effort will ensure that HOME volunteers can continue assisting new mothers for years to come," says Kevin McDonald, founder and president of the McDonald Agency.
In an effort to create connections with families and business owners throughout central Florida, McDonald and his team are utilizing a social media portal and email bulletin to provide information and gather support. The McDonald Agency team also plans to produce a full page article outlining the charity event in this month's issue of "Our Hometown," a central Florida webzine hosted by the firm: http://www.themcdonaldagency.com/Our-Hometown-Magazine_41.
As recent participants of the "Agents of Change" movement, the McDonald Agency team will be selecting and working with additional Florida-based charities, causes, and non-profits at the rate of one every sixty days.
Readers who want to join the McDonald team and support the Hand Of Mercy Everywhere organization during this charity drive are invited to visit the firm's website and make a contribution to the cause from this page: http://www.themcdonaldagency.com/Providing-A-Hand-Of-Mercy-To-Mothers-In-Our-Community_27_community_cause. Readers who would like to review previous charities and non-profits supported by the McDonald Agency in the past can bookmark the firm's Community Causes listing here: http://www.themcdonaldagency.com/community-cause.
About the McDonald Agency
Kevin McDonald has lived in Ocala Florida with his wife and three children for nearly 40 years, and has built strong relationships with the local community and many local families. This extensive knowledge and understanding of the people in Ocala has allowed the McDonald Agency to provide over 8,000 customers with an outstanding level of service. The McDonald team is dedicated to helping families like yours protect the things that are important - your family, home, car and more. The McDonald Agency can also help you prepare a strategy to achieve your financial goals. To speak with a helpful representative from the McDonald Agency, visit http://www.themcdonaldagency.com/ or call (352) 622-2333.