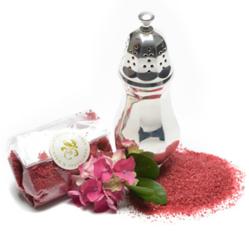 Mom deserves a gift with timeless appeal.
Salt Lake City, UT (PRWEB) May 02, 2012
Hawthorne & Wren adds a line of silver gifts its Mother's Day gift selections for 2012. The online haute gift retailer is hoping to inspire new traditions in gift giving for Mother's Day. These silver pieces have a timeless appeal that can be appreciated long after Mother's Day has passed.
"During economically challenging times it can be difficult to find meaningful ways to express ourselves in a meaningful way. These gifts are beautiful, meaningful and affordable," commented H&W's creative director, Candace Frioux.
Hawthorne & Wren is proud to feature the following items this year for Mother's Day.
Mini Martini Squeezer
E.B. White referred to the martini as the "elixir of quietude," and many other writers have been similarly given to rhapsodizing this iconic cocktail… with good reason!  Hawthorne and Wren's exclusive martini shaker and lime squeezer offers the chance to bring Mom a touch of old school Hollywood glamour.
Silver Tea Strainer
There is nothing diminutive about this silver tea strainer: it is an essential tool, long appreciated for its ability to facilitate the time-honored pot of tea.  A tea strainer is one of the kitchen's unsung heroes, uniting souls with the elixir it creates.  This strainer remind mom that the little things in life can sometimes facilitate the greatest of opportunities to share special moments.
Silver Sugar Shaker
Every day presents a new opportunity to express love and gratitude.  Throughout the year, this lovely sugar shaker offers a reminder that it's never too late to sweeten someone's day.  Delivered with a packet of gourmet raspberry pure cane sugar, this shaker is an ideal way to thank someone special for the love they have shared.
Silver Sugar Keeper and Shovel
Little luxuries are often the first things we eliminate as we rush through our increasingly hectic days.  Shaped like a tulip blossom with a fine, beaded trim and its own sugar spoon, this silver sugar keeper offers a classic addition to Mom's home that she will refuse to part with. 
For children who prefer to pamper Mom with flowers or confections, the H&W Mother's Day gift lineup offers a variety of haute gifts for Mother's day and confections that are certain to please any mother.
About Hawthorne & Wren
Hawthorne & Wren offers a full line of haute gifts for year round celebrations. Hawthorne & Wren specializes in providing unique and meaningful gifts that inspire all to give "gifts with meaning." The H&W collection of over 200 gifts are carefully selected and offered with a well-crafted meaning of what each gift represents. For more information visit http://hawthorneandwren.com or call 801-272-8003.