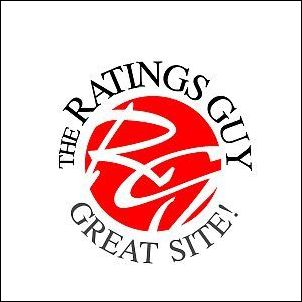 Copyright 2007 by The Ratings Guy LLC, publisher of Great Website lists in popular lifestyle categories, see theratingsguy.com.
Belfast, ME (PRWEB) April 30, 2007
The Ratings Guy today awards new Mother's Day gift websites to its selection of Great Sites found at http://www.TheRatingsGuy.com. Flowers, gourmet food, fresh fragrances, chocolate, and unique gift ideas reveal that there is something special for everyone in these great sites. The Ratings Guy hunted through thousands of website offerings and selected only thirty that meet the grade for Quality, Trust and Experience.
The Ratings Guy has recognized sites in order to help consumers find the great sites sooner. Our personal experience with the sites, with their products and service levels help our community to find superior, safe and reliable businesses that meet or exceed our standards. Our Google search today revealed 342 million results for the Gift category making it more difficult than ever before to sort through the great sources on the Web.
"These Great Sites are all on the Web, but you can't find them unless you know exactly where to go just when you need them," said John Morrow, co-founder of The Ratings Guy. "Our Great Site listings help consumers to find the great sites sooner," he added.
The new list of Mother's Day websites is part of The Ratings Guy initiative to help consumers find the great sites sooner. Less than 3% of websites make the grade for Great Site status. Access to the complete listing of Great Site reviews is free for consumers.
Our Top 5 Mother's Day sites include:
http://www.DelightfulDeliveries.com - Specialty gift baskets
http://www.Gardeners.com - Green thumb gifts
http://www.HubbardCoffee.com - Coffee gifts from Hawaii
http://www.RedEnvelope.com - Gifts with a personal touch
http://www.FrenchSoaps.com - Hand crafted, natural and luxurious
Check out the entire Top 30 list where full site reviews and product offerings are more fully described at http://www.theratingsguy.com.
The Ratings Guy was developed by a team, experienced in the consumer research and ratings field and frustrated with the search industry's inability to separate advertising from editorial. The company reviews and rates websites across an array of popular consumer lifestyle categories including: health, travel, house & home, pets, gourmet food, kids, shopping, and more. The Ratings Guy is an independent and objective resource, supported by research librarians and researchers (the original search engines) who seek to identify the very best Web resources. The company uses a proprietary review methodology to test sites against its own benchmarks for transparency, accuracy, timeliness, functionality, trust, and usefulness. The Ratings Guy hosts the Great Site Benchmarking Network, an exclusive group of Internet thought-leaders working to advance consumer empowerment on the Web. For more information about all of the lifestyle categories reviewed or how to get a site reviewed visit The Ratings Guy
Contact:
John Morrow, Principal
The Ratings Guy, LLC
Tel: 207-338-0440
Fax: 207-636-8060
theratingsguy.com
Editors note: The Ratings Guy rating and review data is available at no charge to members of the working press. Use of the annotations from this list must be accompanied by: "Copyright 2007 by The Ratings Guy LLC, publisher of Great Website lists in popular lifestyle categories, see theratingsguy.com."
###