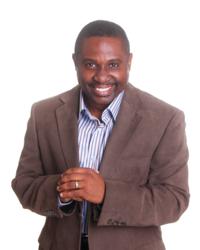 "Students and employees who don't understand the importance of leadership development in this down economy will never get the advantage needed to be successful in the corporate world."
(PRWEB) April 19, 2012
Many people dream of graduating and getting a good paying job right away at their dream job. Whether they're graduates from trade schools, community colleges or four year accredited universities, the first thing graduates do is apply for every position their degree states they are qualified for. Several months and a lot of frustration later they discover in this down economy that you need to show a potential employer. The fact is, for most graduates, a degree isn't the only qualifications employers are looking for in this economy.
"Employers in this down economy are looking for employees that poses the needed leadership skills to help their companies grow," explains Motivational Speaker Jamahl Keyes, a leadership development expert, author of Game Time Leadership, and leadership trainer who helps HR departments and college students develop the necessary leadership strategies needed to be competitive in this global economy.
Employees no longer have the time or resources to develop the leadership skills needed in this global economy, Says Motivational Speaker Jamahl Keyes. In addition to a degree you need to show the potential employer and current employer your leadership capabilities if you are to be success in the information age.
Many employers in fact, want to know more about your leadership experience, before they even consider you for a position in their company.
"Students and employees who don't understand the importance of leadership development in this down economy will never get the advantage needed to be successful in the corporate world," warns Motivational Speaker Jamahl Keyes.