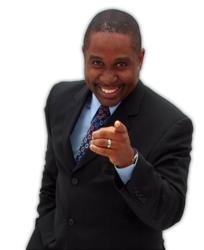 "Avoiding failure in your small business is easily preventable. It's easy steps that can be taken."
-Jamahl Keyes
(PRWEB) April 30, 2012
In every down economy, hundreds of unemployed people follow their passion and start their own small business; unfortunately 8 out of 10 small business start-ups will file for bankruptcy or go to the poor house.
"Starting up your own small business without knowing the do's and don'ts is a disaster waiting to happen" says Motivational Speaker Jamahl Keyes. Author, Speaker, Leadership Expert and Vice President of Marketing Magic with over 15 years experience. "Avoiding failure in your small business is easily preventable. It's easy steps that can be taken."
What questions every small business owner and opportunity seeker should ask them before starting their own a small business:
Who's your ideal client?
What problem are you solving?
What will be your online advertising and offline strategies?
What will be your offline advertising and marketing strategies?
What will be your up-sell strategy?
Motivational Speaker Jamahl Keyes is the vice president of Marketing Magic. He is a marketing consultant, speaker, and author of 101 Ways to market and advertise you a book full of online and offline marketing strategies. He has over 15 years experience helping small business owners grow their business fast.
To schedule an informative and entertaining interview with Motivational Speaker Jamahl Keyes about easy and effective marketing and advertising strategies for small business owners- call 866.230.9808 Ext. 7