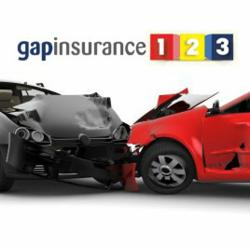 Consumers can be confused by pre-registered cars
Wirral, UK (PRWEB UK) 12 August 2012
A recent court ruling has highlighted an issue with any UK consumer looking to buy and insure a pre-registered vehicle in the UK.Gap Car Insurance specialists GapInsurance123 have warned that consumers need to be aware of potential issues when buying a pre registered vehicle.
Bargain hunting vehicle buyers often look at a vehicle that is first registered to another company, before then being re registered to a new keeper. The main advantage of such a vehicle purchase is a significant saving in the purchase price, however there are a few issues that consumers are now required to be made aware of due to the recent court ruling*.
Leading Gap Insurance specialists at GapInsurance123 have issued new guidelines for people looking to buy gap insurance for a pre registered vehicle, as well as some general advice into insuring such a vehicle, as a spokesperson for the company explained.
"A recent court case brought into focus the practice of 'pre-registering' a vehicle, and how it can effect a purchaser. The main issue highlighted revolved around the potential legal issue if the vehicle is not re registered to the new owner as soon as they purchase the vehicle. Quite often a vehicle that is pre-registered is not re registered to the new owner for a period of months. This situation could actually be breaking the law, as the DVLA must be notified as to any changes in the keeper of the vehicle. It was also noted that a motor insurance policy could also be compromised if the policy holder is not the registered keeper of the vehicle."
The court case also highlighted the fact that no one has ever been prosecuted over these issues, but any company selling a vehicle under these circumstances must inform any buyer of these potential issues.
GapInsurance123 also highlighted another issue in buying a pre-registered vehicle as opposed to a new vehicle.
"Many motor insurance policies will replace a brand new vehicle if it is written off in the first twelve months. However a pre registered vehicle is actually second hand, and may well not be treated the same way, even though you buy it with the same mileage as a brand new model.
It is always best to check with your motor insurer exactly what they would do with a pre registered vehicle, just so you have all the answers up front."
GapInsurance123 also highlighted how their gap policies would act in the case of a pre registered vehicle, and in certain circumstances the vehicle would be treated as new.
"In regards to most types of cover, the fact the vehicle is a pre registered vehicle does not really matter. However, with Vehicle Replacement Insurance there is a question to answer, as this cover will protect to the cost of replacing the vehicle with an equivalent model. In the case of pre registered vehicles, or indeed motor dealer demonstrator vehicles then our approach is clear. If the purchase is less than 90 days old, and the first registered owner is the supplying dealer, then we will treat the vehicle as brand new in terms of its replacement cost. If it falls outside these parameters then the vehicle will be treated as second hand."
The company also added it is best advise to insist any vehicle purchased is transferred into the purchasers name as soon as possible to avoid any potential problems later.
*Note to editors, report taken from Honest John