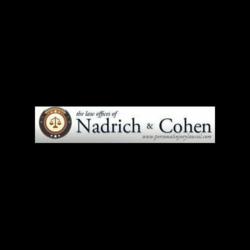 San Diego, CA (PRWEB) April 03, 2013
Even the Easter Bunny has no diplomatic immunity against California's motorcycle laws, as one costume-clad cyclist recently learned. On March 31, CBS News reported that a CHP officer pulled over a motorcyclist in an Easter Bunny costume for not wearing a helmet. The incident occurred on Interstate 8 near San Diego.
According to CBS Los Angeles, a CHP officer was on routine patrol when he observed a man dressed up as a giant rabbit on a motorcycle traveling down the highway near San Diego. Brian Pennings, a public information officer for the CHP in East County, told CBS that the officer pulled over the motorcyclist and issued a warning, not only for lack of a helmet, but also because the bunny mask presented a potentially dangerous visual impairment.
The man in the bunny suit – who claimed he was on the way to a charity event – was reportedly not cited, but was issued a warning. "This was the first time I'm aware that we got the Easter Bunny on a motorcycle," Pennings told CBS.
According to San Diego motorcycle accident lawyer Jeff Nadrich, "Safety is absolutely paramount for motorcyclists. Any distraction, impedance or even costume can create a serious road hazard and also a legal liability in the event of an accident." Nadrich urges all motorcyclists to observe the laws and wear the proper headgear whenever riding.
Nadrich also urges motorists and motorcyclists who have been in an accident to talk to a qualified personal injury lawyer right away, in order to determine eligibility for compensation. "After seeing a doctor, it's imperative that you contact a knowledgeable attorney or legal team immediately following an accident."
About Nadrich & Cohen: Jeffrey Nadrich is a San Diego motorcycle accident lawyer with Nadrich & Cohen, a California based law firm with offices in 18 locations across California. The firm has offices in Arcadia, Bakersfield, Fresno, Irvine, Long Beach, Modesto, Oakland, Oxnard, Palm Springs, Redding, Riverside, Sacramento, San Bernardino, San Diego, San Francisco, San Jose, Santa Rosa, and Tracy. Nadrich & Cohen handles all types of wrongful death and serious injury accident cases, including auto, truck, bus, motorcycle, and bicycle accidents, pedestrian collisions, boating accidents, dog bites, defective product cases and nursing home abuse. Victims are encouraged to call 1-800-718-4658 for a free consultation with a Nadrich & Cohen attorney.