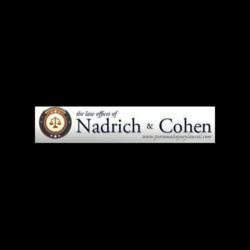 San Bernardino, CA (PRWEB) May 01, 2013
A Redlands Firestone employee has died after his motorcycle was struck by another vehicle, this according to an April 19th Press Enterprise report. The victim, Thomas Paar, was on his lunch break when the accident occurred. He leaves behind a wife and four children, and Firestone has set up a fund to help the family.
According to the Press Enterprise, the company is asking the public for donations, which can be made to: Michael Broderick (on behalf of the Paar Family for Thomas Paar), Bank of America, Routing number 121000358, account number 325014993105.
San Bernardino motorcycle accident lawyer Jeff Nadrich recently commented on the story, saying, "Cases don't get any more heartbreaking than this. An entire family loses a loving husband and father in the blink of an eye. We sometimes forget how the tragic loss of one person can impact so many other lives, forcing entire families to fend for themselves. That's why legal justice is so important.
Nadrich went on to say, "We don't yet know all of the facts surrounding this case, and it is too soon to jump to judgment, but we do know that Thomas Paar's family must now cope with the loss of their provider. Anyone in this type of situation should understand that they have legal rights to pursue compensation on behalf of the deceased."
Nadrich urges the public to pitch in and assist with Firestone's donation effort. He also encourages anyone who has been in a motorcycle accident – or has lost someone in a motorcycle accident – to contact a qualified personal injury lawyer right away.
About Nadrich & Cohen: Jeffrey Nadrich is a San Bernardino motorcycle accident lawyer with Nadrich & Cohen, a California based law firm with offices in 18 locations across California. The firm has offices in Arcadia, Bakersfield, Fresno, Irvine, Long Beach, Modesto, Oakland, Oxnard, Palm Springs, Redding, Riverside, Sacramento, San Bernardino, San Diego, San Francisco, San Jose, Santa Rosa, and Tracy. Nadrich & Cohen handles all types of wrongful death and serious injury accident cases, including auto, truck, bus, motorcycle, and bicycle accidents, pedestrian collisions, boating accidents, dog bites, defective product cases and nursing home abuse. Victims are encouraged to call 1-800-718-4658 for a free consultation with a Nadrich & Cohen attorney.