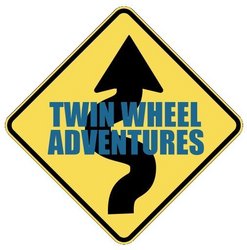 Our customers have told us they want more control over their motorcycling vacations,
Orange County, CA (PRWEB) September 12, 2009
Orange County, CA - For many riding enthusiasts who want to ride outside of their local area, it's a choice between winging it, paying for either a guided tour or a self-tour. Winging it, or going somewhere and hoping to find the good roads, local flavor, and great scenery, is definitely a hit and miss (emphasis on miss) scenario. In a typical guided tour, the route, destinations, lodging and stops are all pre-planned. Customers choose from the routes and dates available and book their tour. For self-tours, the customer gets a map (or in some cases, a route downloaded to a GPS), and the customer rides by himself. Today, riders have another choice.
Twin Wheel Adventures announced today they are changing their focus to predominantly fully-customized guided tours, wherein the customer has free reign over what to see, where to go and how far to ride. This includes historical sites, scenic stops, particular roads or areas.
This inspiration for this shift came from their customer base, indicates Bill Walker, Twin Wheel Adventures CIO (Chief Iron Butt Officer). "Our customers have told us they want more control over their motorcycling vacations, "Walker said. "They want to see very specific things, or ride certain roads or even at certain speeds."
If a customer has any type of issue with their motorcycling vacation, then so do we", said Twin Wheel Adventures CTO (Chief Tailgunner Officer) Murray Jansen. "Whether it's the route, the rental, the itinerary, or the style, we want every customer to come away completely satisfied. And while concentrating on fully-customized tours is a bit more complex in the planning, we're pleased to offer it to those who want the option."
Added Walker, "Our fully customized tours allow our customers to pick specific geographic regions to ride in. They choose the length of the tour, the dates, coastal or mountain, aggressive or scenic riding, cheap lodging or 5-star accommodations. They're only limited by their imaginations and desires. Some of the most requested options are Route 66, the Grand Canyon, and the Pacific Coast Highway. "
Today, motorcycle enthusiasts from around the world can work with Twin Wheel Adventures and have almost complete control over their riding vacation. Because the company is based in southern California, customers need not overly concern themselves with weather conditions or traditional riding seasons.
According to Walker and Jansen, the fully-customized option of motorcycle touring with Twin Wheel Adventures allows riders from around the world to experience the western United States from two wheels - how they want and when they want.
Those interested in learning more about customized tours can visit the Twin Wheel Adventures website.
About Twin Wheel Adventures
Founded by Bill Walker and Murray Jansen, Twin Wheel Adventures provides motorcycle touring throughout the western United States. Serving customers from an international base; they offer full service hospitality, including motorcycle rentals, guides, routes, lodging, and meals. Tours are both pre-planned and fully customized. Customers receive not only a motorcycling vacation to remember, but their tour is captured in video and still photography, beautifully edited and burned on DVD's. Twin Wheel Adventures is located in Orange County, California. For more information, visit Twin Wheel Adventures online.
###