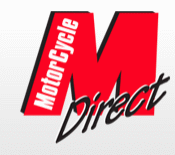 We all know how important it is to take breaks when on a long ride but it can be difficult to know where to stop and how welcoming and accommodating unfamiliar places are for bikers
(PRWEB UK) 18 February 2013
MotorCycle Direct (MCD) are requesting help from all motorcyclists to identify Biker Friendly Venues across Great Britain and inform a crowdsourced Directory of Biker Friendly Venues. Consumers will be able to use this comprehensive resource to locate welcoming establishments across the country. They are encouraging bikers to contribute to the guide and in return all entrants will be entered into a prize draw to win a £250 motorcycle kit voucher from BLD, the winner to be announced in May 2013.
The voucher to be won is valid at BLD's online shop and can be spent on any highly coveted motorcycle kit including helmets, clothing and bike accessories, to mention just a few ideas! For any biking enthusiasts reading this, who would like to be involved and get their recommendations added to the directory, just let MCD know your favorite pub, restaurant, café, hotel, tea room or service station and why you have nominated them via the entry form on their website.
MCD's recent infographic release reveals a choice selection of Biker Friendly Venues chosen by the MCD team and marks a promising start for the directory. Those selected so far include: The Applecross Inn, The Victoria Bikers Pub and Two Trees Sidewalk Café, Fromebridge Mill, Scallys, Wessons and Ace Café.
"We all know how important it is to take breaks when on a long ride but it can be difficult to know where to stop and how welcoming and accommodating unfamiliar places are for bikers" says MCD's Alan Griffett, Head of Business Development, Marketing & Sales. He continues, "We are producing this guide to our favourite venues to share our much-loved finds and encourage other motorcyclists to share their hidden gems with fellow bikers too."
All of the Biker Friendly Venues chosen reflect the strong sense of community that exists amongst bikers. They are a great place to meet other bikers, enjoy some food and admire each other's machines. Most venues also host events such as weekly meets, ride outs, jumbles and some have live music nights.
Help MCD to widen the reach of this initiative by sharing this socially using the embedded links! Why not take a look at the venues already added and see if there are any others that would be worth recommending? Get in touch with MCD and share them – hopefully they will appear in the directory which will be published next year!
About MotorCycle Direct
MotorCycle Direct was founded in 1997 and is a trading name of Europa Group, who look after the needs of over 350,000 customers and employ over 410 staff. The company was formed out of a commitment to offer bike and scooter insurance solutions at competitive prices to riders in the UK. Their experience has culminated in a significant knowledge of the UK's motorcycle industry in addition to a fully comprehensive understanding of bike insurance.