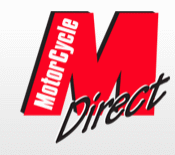 Thanks to our close relationship with Castle Combe, we are excited to be able to share this experience with biking enthusiasts.
(PRWEB UK) 31 January 2013
Enter MotorCycle Direct's (MCD) coveted competition to win one of the five sought after places on the National Bikesafe and Castle Combe track experience in Chippenham, Wiltshire on Saturday 20th April 2013.
Interested parties must visit the 'prize draws' section of the website and answer a multiple choice question about the history of Castle Combe. To be entered into the draw all entries must be completed by 21st February 2013.
Five lucky winners will be taken out in pairs on the road by an advanced police motorcyclist for an hour long ride before returning to Castle Combe for a further 15 minute track experience as part of a select group of 12 or less. To qualify for entry, hopefuls must ensure they currently hold a valid driving licence, have a machine that can maintain the national speed limit and be able to attend the racetrack from 8am on the day.
Alan Griffett, Head of Business Development, Sales and Marketing at MotorCycle Direct says 'Thanks to our close relationship with Castle Combe, we are excited to be able to share this experience with biking enthusiasts.' He continues 'track days bring out a wide range of people each time because the atmosphere is always amazing and the winners of this competition will undoubtedly have an unforgettable day.'
MotorCycle Direct have revealed that the day will be packed with many other spectator activities such as the motorbike stunt show by Steve 'Showtime' Colley and on track demonstrations by professional racers including British super bike star Tommy Bridewell! There will be dealers present with the possibility of some test rides, trade stands and several motorcycle clubs on hand to talk all things motorcycle too.
For those thinking of attending and bringing their whole family, it is easy to fill a day with a host of family attractions alongside the main motorcycling activities. The added bonus of free entrance and parking makes for a thrifty day out. The day is sure to be a success and enjoyed by all who attend. To all who enter the competition, MCD would like to wish them the very best of luck!
About MotorCycle Direct
MotorCycle Direct was founded in 1997 and is a trading name of Europa Group, who look after the needs of over 360,000 customers and employ over 410 staff. The company was formed out of a commitment to offer the best bike and scooter insurance solutions at competitive prices to riders in the UK. Their experience has culminated in an unparalleled knowledge of the UK's motorcycle industry in addition to a fully comprehensive understanding of bike insurance.