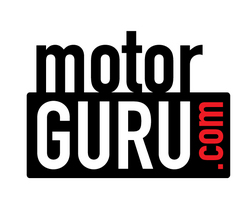 Delray Beach, FL (PRWEB) May 21, 2008
Justin Bell, world champion driver and winner of the 24 Hours of Le Mans GT2 Class, has teamed up with Mark Ramsey, former Mercedes-Benz Product Manager, to develop and launch the car video website motorguru.com. The company has just completed the 1st phase of its development which includes producing and publishing regularly scheduled car video review shows each week. motorguru.com has tested over 50 vehicles to date.
Specializing in Short Format Car Video Shows:
Each motorguru.com video program to date has been hosted by racing driver Justin Bell. Other credible and entertaining hosts, personalities and industry experts will join Justin on-screen for upcoming shows. Most car video shows currently published on motorguru.com - called motorPROFILES - average 5 minutes in length. Each motorPROFILE is a vehicle review produced in a user-friendly video format which includes an exterior, interior, performance and conclusion section. Users can also post comments and view vehicle ratings, suggested competitors and product specifications. All motorguru.com shows are filmed in High Definition.
Completed Over 50 Car Tests from Nearly 30 Brands
motorguru.com has already attracted a steady following of visitors interested in its high quality, informative and entertaining car video shows. Each registered motorguru.com member receives a weekly email containing the upcoming show schedule. motorguru covers all types and prices of vehicles. Video reviews have already been completed for SUVs, minivans, trucks, sedans, coupes, convertibles, wagons, hatchbacks and crossovers, including gasoline, diesel and hybrid models. Vehicles from nearly 30 automotive brands have been reviewed by motorguru including Audi, BMW, Cadillac, Chevrolet, Chrysler, Dodge, Ford, Hyundai, Infiniti, Jaguar, Jeep, Kia, Land Rover, Lexus, Mazda, Mercedes-Benz, MINI, Nissan, Porsche, Saturn, Scion, Suzuki, Toyota, Volkswagen and Volvo.
Company Founders With Racing, Television and Auto Industry Experience
motorguru.com is the brainchild of champion racecar driver Justin Bell and auto industry veteran Mark Ramsey. Both gentlemen bring substantial and successful automotive experience to motorguru. Justin's life and career has evolved around cars. His father Derek Bell is a racing legend having captured five wins at the prestigious 24 Hours of Le Mans. Justin has achieved many significant racing accomplishments of his own including the 1997 FIA GT2 World Championship, winning the GT2 Class at Le Mans in 1998, second-place finishes in the 24 Hours of Le Mans and Daytona, and a pair of SCCA Trans-Am wins. Justin continues racing today in the Grand Am Series driving a Pontiac Riley & Scott Daytona Prototype for RVO Motorsports. In addition to hosting television programs for BBC, MTV and Speed Channel, Justin has previously owned and operated racing, defensive driving and young driver training schools.
Mark Ramsey brings significant corporate automotive experience and product knowledge to motorguru. Before starting motorguru, Mark was Mercedes-Benz USA's Product Manager for Mercedes-AMG, SLR McLaren and Maybach products in the U.S. Mark was also previously the Manager for Mercedes-Benz's SL, CLK, SLK and smart branded vehicles in the U.S. Mark spent eight years within the Mercedes / Chrysler / Daimler organization, having worked for the company in a variety of strategic, marketing and finance functions in New Jersey, Detroit and Stuttgart, Germany. In 1999 Mark began working for DaimlerChrysler in their prestigious International Management Associate Program, a two-year global management assignment. Mark has graduate and bachelor degrees from Thunderbird School of Global Management in Arizona and Michigan State University.
About motorguru.com:
motorguru.com is a car video website that produces and distributes entertaining, informative and credible original automotive video programming to consumers. Car enthusiasts will visit motorguru regularly to stay up to date and comment on the latest vehicles, automotive news and information; car buyers will depend on motorguru's entertaining and informative content and intuitive navigation tools to research, compare and discuss with other users the various choices of vehicles in the marketplace. motorguru's purpose-built video website and video production capabilities are the result of the efforts of a talented team of in-house web and video production individuals. motorguru.com is a Florida registered Limited Liability Company with principal address in Delray Beach, Florida. The company was founded with start-up capital from a core group of private equity investors.
###