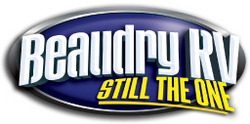 Mixing affordable with environmental only makes sense as a younger generation of campers hits the road this summer
Phoenix, AZ (Vocus) May 18, 2010
The new motorhomes for sale don't resemble your grandmother's RV. In fact, some of the most popular models selling right now don't resemble RVs at all. Park models are becoming fast sellers as campgrounds get ready for a busy summer season.
Park Model RVs are constructed to look like log cabins or small houses. They are generally around 400 square feet with sleeping quarters, kitchenettes and family rooms. More and more people are heading to campgrounds for economical family vacations. When campgrounds offer Park Model RVs, they are expanding their rental pool to include people who want to camp but don't own an RV or aren't comfortable with roughing it in a traditional tent.
Campgrounds have done surprisingly well during the recession, with reports continuing to reveal an increase in reservations both through last winter and this spring. RV manufacturers are jumping on the Park Model bandwagon, working to get a piece of the sales. Damon Corp., Cavco and CrossRoads RV are manufacturing models for campgrounds that include KOA and Yogi Bear's Jellystone Park Camp-Resorts. Forest River also builds park models, offering a full line-up to compliment their existing RV manufacturing divisions.
Even the Amish are contributing to the new face of motorhomes for sale. The Barn Yard, an Amish builder out of Pa., offers six recreational park trailers with log, vinyl or lap siding, says Richard Burton in his article 'Amish Builder Adds Park Models to its Product Lineup.' Costs start at $20,000 and go up to $60,000.
Many of the new models come fully furnished and ready to be hooked up to water and electricity. Sacred Rocks Reserve and RV Park, east of San Diego offers the first solar powered park models in the country. The park models, manufactured by Cavco, can save consumers anywhere between 25 and 75 percent on their utility bills.
"Mixing affordable with environmental only makes sense as a younger generation of campers hits the road this summer," says Scott Beaudry of Beaudry RV Company. "We, as dealers, are finding ways to incorporate green initiatives into our RVs for sale, such as solar charging systems, lightweight towables, and motorhomes with increasingly better fuel economy, and it's encouraging to see campgrounds taking on similar initiatives."
Other manufacturers try to fill more than one niche and offer the ability to pass on savings and high quality products to folks on both sides of the market. Forest River is one such company and continues to build a high volume of park models as well as more traditional motorhomes, travel trailers, and fifth wheels. Although park models are becoming more popular, consumers on the go may want to stick with a true recreational vehicle. Fully contained, RVs offer all the amenities with the advantage of being easily transportable - taking the family to new and exciting destinations and exploring the countryside while keeping all the comforts of home. "Some folks may try park models, like the idea, but want more freedom. Lightweight travel trailers and fifth wheels offer the ability to have the creature comforts coupled with the flexibility of picking up and going wherever, whenever," says Beaudry. "If you like the park model but want more freedom and flexibility to choose the destinations and parks you want to see, why not try a Forest River travel trailer, fifth wheel or motorhome?"
For those who prefer traditional RV parks, even those are coming with more and more amenities, creating a one-stop vacation. Beaudry RV Resort in Tucson, AZ comes with two heated swimming pools, with hot tub therapy. They also offer picnic areas, 2 dog walks, bocce ball, horseshoes, a fitness and wellness center, putting green and catch and release fishing. For larger events, there are meeting rooms as well as an event tent complete with stage, lighting and full kitchen, perfect for weddings, parties and rallies. There is also a restaurant on site and an extensive parts and service departments located adjacent to the park to fulfill every recreational needs.
For more information on Class A, Class B Motorhomes, Class C RVs, lightweight and affordable Travel Trailers and Fifth Wheels, and Beaudry RV Company or current trends in the industry contact:
Scott Beaudry
Company: Beaudry RV Company
http://www.BeaudryRv.com
Phone: 520-239-5054
# # #