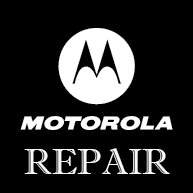 CellularDR.com Performs Motorola Cell Phone Repairs, Unlocking and Even Carries Motorola Parts & Accessories
Glendale, California (Vocus/PRWEB) March 24, 2011
You can now fix Motorola cell phone problems quickly and affordably with multiple options through the CellularDR.com website. On top of the many Motorola cell phone repair options the company offers, customers can now receive 10% off all Motorola parts and accessories.
There are many Motorola cell phone repair services offered by CellularDR.com ranging from fixing a completely unresponsive cellphone to replacing a broken cell phone LCD screen. It is often much more affordable to repair a broken Motorola cell phone rather than purchasing a new one.
In the event that replacing a Motorola cell phone is the more economical option, CellularDR.com offers a large variety of new and refurbished cell phones. Offering refurbished Motorola cell phones is another way that CellularDR.com passes on the savings to their customers. Many refurbished cell phones come with a 30 day warranty or longer. For cellphones that have been sent in for a repair service and are deemed unrepairable, customers have the option to get the phone sent back or recycle it and receive a coupon code for a discount on the CellularDR.com site.
Motorola cell phone parts are available for purchase to the general public and considered one of the many ways the company stands out from other cellphone repair services. Consumers can purchase Motorola cell phone replacement parts for nearly all models. This allows do-it-yourself type consumers to repair their Motorola cell phone themselves.
For Motorola cell phones that are deemed unusable because they are locked, CellularDR.com can unlock many Motorola cell phone models. The unlocking service provided by the company removes all SIM card restrictions. Motorola cell phone unlocking will allow the cell phone to be used on almost all GSM cell phone carriers both in the United States and Overseas.
With the current limited time promotion for 10% off all Motorola parts and accessories, repairing a Motorola cell phone is extremely affordable. The repair process is simple, the turnaround is quick and the savings are unbeatable. CellularDR.com is the leader in cell phone repair, including all makes and models of Motorola cell phones. With CellularDR.com's cell phone repair process, you have nothing to lose and everything to gain.
About CellularDR:
CellularDR.com is the trusted leader in providing Motorola cell phone repair services, Motorola parts, accessories and Motorola unlocking services both online at http://www.CellularDR.com and at their regional repair center centrally located in Glendale, California serving the surrounding cities: Los Angeles, Pasadena, Burbank, La Canada, Studio City, Sherman Oaks, Santa Monica, Hollywood and North Hollywood.
Contact:
CellularDR.com Motorola Repair Hotline
Toll Free (877) 288-4488
Join CellularDR on Facebook
Follow CellularDR on Twitter
###