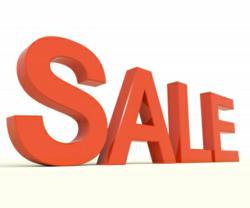 Philadelphia, PA (PRWEB) September 20, 2012
Cellular Country now offers affordable Motorola phones for discounts of up to 60% off. The Motorola cell phones that Cellular Country offers start at $19.99 to $504.99. The low cost of the cell phones have already attracted customers and some have already made pre-orders.
The Motorola cell phone sale includes the Motorola i290 and the RAZR V3. The i290 is sold for the low price of $34.99. The low price provides customers with good value. The i290 is filled with practical features such as push to talk, and text and MMS.
The RAZR V3 that Cellular Country offers sells for $39.99. The RAZR V3 has a diverse set of features that provides customers good value. This cell phone has a variety of messaging features that make connecting easier. This phone has text, MMS, instant messages, and email. The RAZR V3 also comes with GSM quad band technology which makes it the ideal cell phone for local and international travel.
The i290 and the RAZR V3 are not the only Motorola cell phones that Cellular Country offers at a discounted price. There are other models that Cellular Country offers during their Motorola phone sale.
As a bonus, Cellular Country is offering phone accessories at a discount with an online purchase. Unsatisfied customers can avail of the return policy or store credit when they are unsatisfied with their cell phone purchases.
About:
Cellular Country is a used cell phone retailer that offers discounted cell phones for budget-conscious shoppers. The company offers a wide array of brands that include Samsung, BlackBerry, Nokia, Apple, Pantech, HTC, and several others. Visit their website http://www.cellularcountry.com to get the latest deals and cheapest prices.