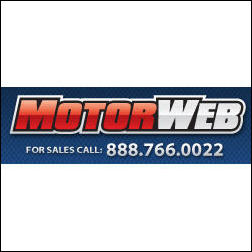 When our customers ask for something, we work hard to give it to them. We are excited about being able to offer this great lineup
Phoenix, AZ (PRWEB) April 30, 2007
MotorWeb, Inc., a leader in online aftermarket performance auto parts and accessories, and Mitek Corporation, a leading manufacturer of high performance mobile electronics, have reached a distribution agreement. MotorWeb, who recently expanded their online audio/video offering, is now an authorized dealer of select Mitek Audio products. The product line will include amplifiers, subwoofers, speakers, enclosures and accessories from Mitek's top brands, including MTX Audio, Coustic Car Audio, Magnum, Streetwires, SWX Connexions and Bass Slammer.
Lonnie Boutte', VP of Marketing for MotorWeb states, "We are very excited about the agreement that has been forged between Mitek and MotorWeb. The timing could not have been better, as it fits in well with the recent launch of a new audio/video category on MotorWeb.com. Our relationship with Mitek will help us to strengthen and grow our product offering, which is something our automotive enthusiast customer base has requested."
With over 90,000 newsletter subscribers and 13,000 daily unique visitors to MotorWeb.com, the relationship comes as a result of customer feedback. "When our customers ask for something, we work hard to give it to them. We are excited about being able to offer this great lineup," stated Boutte'.
John Ivey, Vice President and General Manager of Mitek Mobile Audio states, "We are very pleased to be partnering with MotorWeb and their community of online car enthusiasts, who demand excellence from all their aftermarket accessories including car audio. We believe the Mitek brands offered on MotorWeb will deliver quality and performance that will not only satisfy but exceed that demand."
About Mitek Corp
Mitek Corporation is located at 4545 East Baseline Road, Phoenix, AZ 85042 and is a leading manufacturer of high performance mobile electronics, premium home audio, and high quality commercial audio components. Mitek Corporation is the parent company of several of the top names in audio, including MTX Audio, DCM Loudspeakers, StreetWires, and Atlas Sound. You can check out more about Mitek Corporation and its brands online at MitekCorp.com.
About MotorWeb®
MotorWeb, Inc. is located at 4828 S. 40th Street, Phoenix, AZ 85040 and is a leading online one-stop source for aftermarket performance parts and accessories. The company is a reseller and wholesale distributor of auto parts and accessories for more than 300,000 parts from more than 150 of the largest automotive parts manufacturers in the world. It owns and operates MotorWeb Fueled , the recently launched social community for automotive enthusiasts. Enthusiasts can purchase auto parts by visiting MotorWeb.com or by calling 888-766-0022 for live help.
###