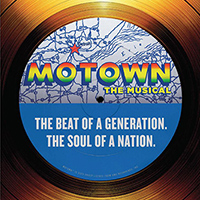 Fans should lock in the Best Seats now for Motown - The Musical at Lunt-Fontanne Theatre in New York now.
(PRWEB) April 10, 2013
Motown the Musical Tickets are in high demand and the best seats are sure to go fast. Motown: The Musical on Broadway in New York is based around the life of Berry Gordy, the founder of the esteemed record label that shares its name with the musical. The label got its start in 1959 in Detroit, the "motor city," and the rest is history. But, this new beginning for Berry Gordy was just one more stage in his amazing life. Dropping out of school in the 11th grade to be a feather-weight boxer, he was drafted in 1950 to join the fight in Korea. When he returned home years later, he nurtured an interest in music, and it is a good thing he did.
Berry Gordy's illustrious life is the backdrop for Motown: The Musical. And, its lively scenes are intermixed with the acts that made him and his record label famous. The show incorporates music by the likes of Diana Ross, Marvin Gaye, Stevie Wonder, and Michael Jackson. Between them they sold countless records and produced timeless, soulful singles. Now is the chance to see these singers reincarnated by the some of the most impressive actors and actresses on Broadway.
These Motown singers changed a generation and the future of music. As a testament, the label attained 110 top 10 hit records in the 1960s alone. At its core was a profound cultural and historical force that united black and white America, which in turn translated into genuine advancement for the civil rights movement. And, Berry Gordy was the man who found the talent and cultivated the careers of all of these artists. This is the story of Motown: The Musical, and it is a ride full of soulful, golden oldies.
For the first time ever on Broadway, an audience can sit back, tap their feet, and gaze in wonder as if the best Motown stars were really up on stage. Obviously, this is an experience that thousands of people would like to share. Tickets are already selling out for some of the earliest shows. Luckily however, there are a lot of great show times still available.
As of now, the Motown Musical has performances scheduled through the end of November. The time to buy is now though, because some shows are already sold out and the best seats go fast. Some of Motown's amazing performers can never be seen live and in person again, but this amazing musical will provide a few hours of their revival. Motown – The Musical Tickets can be purchased right this moment from eCity Tickets.