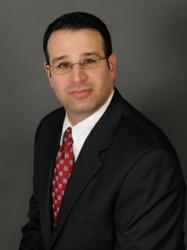 most drivers are very confused by laws in Pennsylvania regarding road travel
Mount Pocono, Pennsylvania (PRWEB) November 30, 2012
Attorney Joshua B. Goldberg knows all about Mount Pocono car crashes. He's represented many types of cases ranging from motorcycle accidents to commercial vehicle and passenger collisions. One thing these types of cases have in common is the fact that most drivers are very confused by laws in Pennsylvania regarding road travel. In an excerpt from his new book, Attorney Goldberg explains a few important regulations.
Safety
According to Pennsylvania law, motorcyclists do not have to wear a helmet if they are 21 years of age or older and have had a driver's license for at least two years. However, if they have passed a motorcycle safety class, they may be under 21 and not wear a helmet. All children under twelve are required to wear a helmet. Motorcyclists are also required to run their headlights during the day to increase visibility.
Bicyclists must use a white light that is visible up to 500 feet at night. Cars must use headlights from sunset to sunrise and at any time when windshield wipers are in use.
Car seats
Any child under the age of four must be restrained in an approved car safety seat while in a moving vehicle. Children between the ages of four and eight must be in a booster seat as required by Pennsylvania auto laws. Children eight to eighteen must abide by the state seat belt law.
Texting
Although some states have outlawed texting while driving, Pennsylvania does not have any laws in place at this time. The legislature is pending. Decisions remain to be made concerning the scope of what is permissible. Ideas range from completely outlawing texting while driving to only outlawing it for public service transportation such as taxi cabs, buses and transport trucks.
Window tinting
According to Pennsylvania Title 75, Section 4524(e) (1), vehicles may not be tinted so that the passengers are not visible from the front or sides of the vehicles. Tinting below seventy percent will pass since the passengers would be visible at this range.
Insurance
In adherence with Pennsylvania laws, all motorists must carry no-fault insurance, or PIP, personal liability protection, so that their own insurance company will reimburse them for any losses them after an accident.
All drivers in the state of Pennsylvania must have $15,000 worth of liability insurance and $5,000 worth or medical benefits. Pennsylvania law allows the driver to stack different types of insurance policies.
Should a driver be caught driving without insurance; he or she will be fined a minimum of $300. His or her driver's license will be suspended for three months and his car registration will be held for three months. At the end of the penalty period, the driver may pay fifty dollars to get his driver's license back and $50 to get his car registration back.
Collision insurance is optional according to Pennsylvania law. A deductible is required. The higher the deductible, the lower the premium you will have to pay.
Changes
Since legislature is constantly changing, be sure to research the latest development in Pennsylvania auto law before getting on the roads.