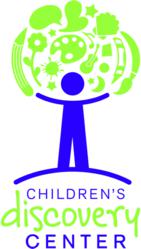 We are looking forward to meeting with local parents and to sharing our vision for Children's Discovery Center
Mount Pleasant, SC (PRWEB) June 28, 2013
Mount Pleasant, S.C. – Children's Discovery Center, an established childcare provider that will be opening their first South Carolina location in August, will host two Parent Information Sessions on Wednesday, July 10. The events will take place at 5 and 6 p.m. at the Residence Inn located at 1116 Isle of Palms Connector in Mount Pleasant.
Parents will be introduced to the Children's Discovery Center and their educational philosophy, based off the world-renown Reggio Emilia, known as "Discovery through 100 Languages" that works toward empowering children and encouraging physical, emotional, creative and intellectual growth. Enrollment packets will be distributed and staff will be available to answer questions at both hour-long sessions. Parents will also have the opportunity to enroll their children between the ages of 6 weeks and 5 years old. A before- and after-school program will also be available for children in kindergarten through 4th grade.
"We are looking forward to meeting with local parents and to sharing our vision for Children's Discovery Center," said Lois Rosenberry, the company's CEO. "The Parent Information Sessions will be a wonderful opportunity to connect with Lowcountry families and to explain how we will work with them to ensure their children are receiving the best care and education possible."
For more information on the Parent Information Sessions, call (843) 388-6700 or email [email protected] To register, visit childrensdiscoverycentersc.com.
ABOUT CHILDREN'S DISCOVERY CENTER
Children's Discovery Center is a premier early childcare and education provider that respects the child, encourages learning through exploration, and supports the family within a creative, nurturing and Christian environment. Children's Discovery Center began 30 years ago in Toledo, Ohio and is recognized as one of the Top 50 childcare providers in the country. For more information, visit http://www.childrensdiscoverycentersc.com and http://www.facebook.com/childrensdiscoverycentersc.