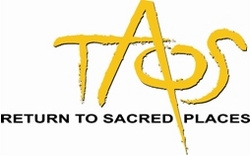 Taos, NM (Vocus) June 18, 2010
Mountain bikers and spectators alike are gearing up for the 6th annual "Santa Fe Brewing Company-Frazer Mountain Madness" competition in Taos Ski Valley on July 24 and 25 - the highest elevation mountain bike competition in the United States.
The Madness, which will be held at Taos Ski Valley, is also considered to be one of the best attended stops on the New Mexico Off-Road Series (NMORS) schedule. The NMORS is a mountain bike state championship race series.
The mountain biking competition consists of the signature 5.5 mile Hill Climb to the top of the 12,163 ft. Frazer Mountain (which is the highest mountain biking hill climb in the U.S.), a championship cross country race course, and a kid's race. Events on both days are part of the 8th and 9th events of the NMORS and the Alison Dunlap Junior Olympic MTB Series (kids/teens race).
But the Madness is not only a mountain biking competition, it is a festive, family-friendly weekend offering a number of activities including 'pasta parties,' chairlift rides, an 18-hole disc golf course, specialty beer tasting, live music and much more. Shopping, unique food and accommodations are also available at the Ski Valley as well as the Town of Taos, nearby.
Since it first launched in September 2005, the Madness competition has grown in size and scope. It began with just a hill and 24 riders, and later included a cross country course and kid's race. Then in 2009, Taos Ski Valley had 173 entries, accompanied by competitors' family, friends and general spectators.
"We hope the Santa Fe Brewing Company-Frazer Mountain Madness will continue growing to where we can eventually host national and international-level championship mountain bike events right here at Taos Ski Valley," said Kerrie Pattison, Race Director for Northside at Taos Ski Valley, Inc., which promotes the race.
Product prizes and cash for the winners of the adult competitions will also be given away.
Cross country and hill climb races start at 9 a.m. at the base of the Taos Ski Valley.
In addition to title sponsor Santa Fe Brewing Company, the Santa Fe Brewing Company-Frazer Mountain Madness-Frazer Mountain Madness is sponsored by New Mexico Sports Authority, Village of Taos Ski Valley Chamber of Commerce, Taos Ski Valley, Columbine Inn and Conference Center, Historic Taos Inn, Franks Equipment, Gearing Up Bicycle Shop and Taos Cyclery, to name a few.
Entry fees are $35 for the Hill Climb or Cross Country races for adults; $20 for Hill Climb or Cross Country for juniors (ages 18 and under). Kids race, ages 10 and under, is free. For a registration form or to register online, visit http://www.frazermountainmadness.com/registration.htm. Free t-shirts will be given to all entrants.
To register via snail mail, please send registration forms along with checks to: Northside at TSV, inc. PO Box 400 Taos Ski Valley, NM 87525. To register online, visit http://www.frazermountainmadness.com/registration.htm.
On-site registration will be available at the Taos Ski Valley visitor center from 11 a.m to 5 p.m on Friday, July 23. Participants can also register on the day of the events - Saturday, July 24 and Sunday, July 25 - however, there will be an additional $10 fee. Registration on both July 24 and 25 is from 7 a.m. to 8:30 a.m. Online registration ends at midnight, Thursday, July 22nd.
For complete details on registration times, fees and challenges please visit http://www.frazermountainmadness.com; email at info(at)frazermountainmadness(dot)com or call (575) 776-3233.
###