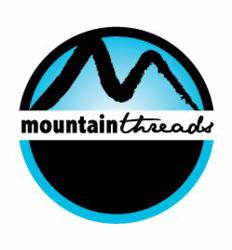 (PRWEB) November 08, 2011
Golden, CO based Mountain Threads opened its virtual doors this week, offering high performance ski clothing for rent to visitors of Colorado's globally renowned ski resorts. Now in the third year of its creative business concept, the company has successfully provided a way for hundreds of winter visitors to Colorado to enjoy snow sports without a huge upfront investment in ski clothing and accessories.
"People are showing greater practicality in their household finances these days. It just doesn't make economic sense to fork over large sums of cash for skiwear that is used one or two weeks out of the year", says Julie Petty, founder of Mountain Threads.
This notion is particularly true for families with growing kids and for beginner skiers or snowboarders who may not even know whether they will like the sport. With the onset of expensive airline baggage fees, the idea of renting ski clothes that are delivered directly to ski vacation accommodations makes even more financial sense. And customers can feel confident they are wearing technically advanced outerwear from top manufacturers in current season styles.
According to an industry study commissioned by the Colorado Board of Tourism, Colorado hosts nearly two million overnight ski trips each year, the highest rate in the country, making it the logical place for a business like Petty's. The biggest barrier for potential visitors, according to the study, is a perceived lack of affordability. Mountain Threads addresses that concern by lowering the cost to participate in the sport. Petty, a former vice-president and general manager for a Fortune 100 financial services company, conceived the idea when she saw family friends from Florida struggling with the cost of ski clothes for themselves and their kids. "For a family of five that may ski once every two years, the investment in ski apparel is staggering," says Petty.
Freight and logistics expertise within the company allows Mountain Threads to provide the convenience of delivery service to customers' ski accommodations and avoid the overhead of brick and mortar stores across the state. The service is designed as a one-stop shop for adults and kids needing ski and snowboard apparel. The company offers rental of current season styles in jackets, pants, goggles, gloves and other accessories. Base layer items, such as long underwear and socks, are available for purchase. Mountain Threads can be found online at http://www.mountainthreads.com
###