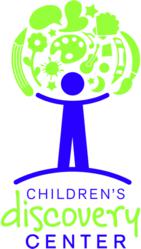 Children's Discovery Center will offer programs for infants, toddlers and preschoolers, as well as an enrichment program that will feature weekly foreign language, music and art lessons
Mount Pleasant, SC (PRWEB) June 24, 2013
Children's Discovery Center is Mount Pleasant, South Carolina's newest child care center, opening its doors in early August. Located off Venning Road and Highway 17, the Mount Pleasant facility is accepting registrations and is offering $100 off for those who enroll before July 31. The new center will accommodate Lowcountry children ages 6 weeks to 5 years old. Registration forms and tuition information are available online.
Children's Discovery Center bases their methods and practices of early education on the world-renowned Reggio Emilia philosophy that works toward empowering children and encouraging physical, emotional, creative and intellectual growth. Their refined approach to learning encourages children to use their 100 languages to see, touch, and do – to draw, paint, weave, plant, write, take photos, sculpt in clay and more. This unique educational philosophy focuses on early and primary education and is the first of its kind offered in the Lowcountry. The center will also include children's museum exhibits in a discovery room as well as throughout the classrooms that reflect the Charleston community, culture and surroundings.
All available programs provide the opportunity for each child to discover the world in his or her unique way. Children's Discovery Center will offer programs for infants, toddlers and preschoolers, as well as an enrichment program that will feature weekly foreign language, music and art lessons. Before and after-school care will also be available.
For more information about Children's Discovery Center, visit childrensdiscoverycentersc.com or call (843) 388-6700.
ABOUT CHILDREN'S DISCOVERY CENTER
Children's Discovery Center is a premier early child care and education provider that respects the child, encourages learning through exploration, and supports the family within a creative, nurturing and Christian environment. Children's Discovery Center is recognized as one of the Top 50 child care providers in the country. For more information, visit http://www.childrensdiscoverycentersc.com and http://www.facebook.com/childrensdiscoverycentersc.