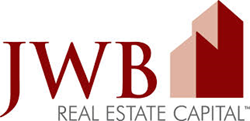 We specialize in building a source of income for investment clients on a global level through our turnkey homes in FL and in other markets
Chicago, IL (PRWEB) January 04, 2015
A large percentage of renters of properties now expect to move into a home quickly after rental agreements are signed, according to the JWB Group online. National investors who purchase properties to offer as rentals can now take advantage of move in rental homes for sale at http://www.jwbrealestatecapital.com/best-rental-property-deals-in-2015.
New properties now exist inside the JWB network of passive investments this year and are now ready for tenants to move into. These homes are either renovated houses or recently constructed homes that are located around Jacksonville, Florida in the U.S. New or existing investing clients of JWB will have first-look access to these properties in 2015.
"We specialize in building a source of income for investment clients on a global level through our turnkey homes in FL and in other markets," said one JWB source.
The challenges that some adults experience when evaluating whether or not to purchase a house to use as an investment were covered in the guide released by JWB in 2014. This guide is still available although includes New Year estimates for turnkey houses that are being offered to clients.
"Our website is now an excellent source of free information to use when entering the housing market as an investor and we add content multiple times a week," said the source.
The JWB real estate team now includes more call center experts who relay information about company held properties to potential investors by phone. This experienced team can now be reached at (904) 677-6777 or through the appointment scheduler now active at http://www.jwbrealestatecapital.com/appointment-scheduler.
About JWBRealEstateCapital.com
The JWBRealEstateCapital.com company remains an investment resource for thousands of investors who choose to buy into the housing market in the United States. The company has passive income homes that are for sale and professionally managed. The JWBRealEstateCapital.com company supplies educational content to help adults find out about the benefits of owning cash flowing properties in the North Florida area.