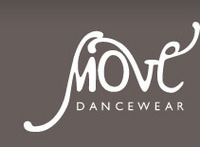 rapidly become one of the largest distributors of dancewear in the UK
(PRWEB) July 25, 2010
Move Dancewear is pleased to announce the launch of its new Italian, German and French online stores as part of their growing network.
Move Dancewear has rapidly become one of the largest distributors of dancewear in the UK, and now they are looking to expand their horizons into Europe. The top quality online store has new Italian, German and French sections, making it much more accessible to European shoppers. It also means Move Dancewear is able to distribute its quality goods with much more ease, which can only be good news for customers, wherever they are.
The site accomplished its excellent reputation through housing some of the biggest names in dancewear, such as Nike, Pineapple, Bloch. The range of items in the shop is exceptional, catering for every customer's dancewear desire, whether for Ballroom, Latin and Salsa or Ballet, Tap and Jazz. Move Dancewear also holds a wide variety for both male and female dancers, and Gymnasts and ice dancers are not forgotten either, each provided with their own range of leotards for the ultimate self expression. The large range makes this possible for everyone as tutus vary significantly in size, colour, and shape meaning each one is utterly unique from the others. The site is also able to provide costumes for dance shows, ensuring no one is left out and the show can proceed without a hitch.
The company may be expanding but this does not mean it is becoming any less focussed on its charge to provide top quality dance goods to those that seek them, but at affordable prices. This combination has resulted in its success in England, and it now makes sense to expand this excellent enterprise overseas.
Head to Move Dancewear France for the best French dancewear deals.
Move Dancewear Deutschland for quality German dancewear.
Move Dancewear Italia for top value Italian dancewear products.
Or just head to movedancewear.com, to browse the superb range of dancewear on offer in the UK.
###